Do you struggle to get over bad habits or to choose the right thing? St. Augustine did. Dr. Edward Sri shares about the life of St. Augustine and his struggle with the virtue of chastity. Dr. Sri explains the importance of chastity and what true love looks like.
Snippet from the Show
When we lack chastity, we are not free to truly love others.
---
Shownotes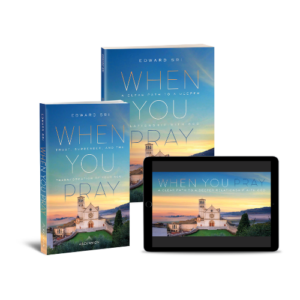 When You Pray:
A Clear Path to a Deeper Relationship with God
You know prayer is important but still find it challenging. Perhaps it's hard to find time, or you're unsure what to do when you pray. Or maybe you feel discouraged by your weaknesses and your inability to overcome them.
If you have any of these feelings, you are not alone. Many of the saints struggled in prayer. They were like us. But each time they fell, they got up again and learned to rely more on God's grace.
What God did in the lives of countless saints, he wants to do in the lives of ordinary people like us. And that's what this study is about: the journey of prayer God wants to take us on.
Authored and presented by Dr. Edward Sri, When You Pray also features Fr. Jacques Philippe, Fr. Josh Johnson, Fr. Gregory Pine, Sister Josephine Garrett, Fr. Donald Haggerty, and Sister Maris Stella.


The Significance of Ostia Antica in the Life of St. Augustine
Soon after Augustine's conversion to the Catholic Church in 386 AD, he went to Ostia Antica. He lived there for a while with his mother St. Monica. St. Monica had offered countless prayers and tears for the conversion of her son.
It was here that Monica told Augustine that the one thing she had left to hope for in this world had come to fruition: her son finally converted. She declared that there was nothing keeping her on earth any longer. A few days later, she said good-bye to her son and passed away from illness.
Catechism Quotation
The alternative is clear: either man governs his passions and finds peace, or he lets himself be dominated by them and becomes unhappy. (2339)
St. Augustine Quotation
Indeed it is through chastity that we are gathered together and led back to the unity from which we were fragmented into multiplicity.


Upcoming Events with Dr. Sri
Sept 29- St. Gabriel Catholic Church Marriage Forum – Colorado Springs CO
Sept 30 – Archdiocese of Philadelphia Eucharistic Congress – Doylestown, PA
Oct 13-15 – Leaders Conference – Malta
Nov 12-20 – Holy Land Pilgrimage
Dec 6-7 – Immaculate Conception Parish – Columbus OH
Dec 8-10 – Immaculate Conceptions Men's Retreat – Malvern PA
---
Resources
Visit Dr. Sri's website at www.edwardsri.com and to book online events with Dr. Sri email events.edwardsri@gmail.com
Find more of Dr. Sri's episodes at www.ascensionpress.com/allthingscatholic
Ascension is pleased to offer our new and improved online bible study programs and sacramental preparation programs digitally to help you minister with flexibility. Go to www.ascensionpress.com to view all our offerings
---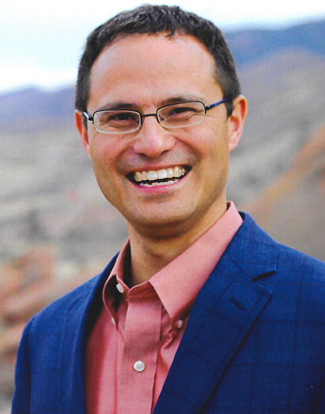 Dr. Edward Sri is a theologian, well-known Catholic speaker, and author of several best-selling books. His work with Ascension includes study programs such as A Biblical Walk Through the Mass, No Greater Love: A Biblical Walk Through Christ's Passion and Mary: A Biblical Walk with the Blessed Mother. Several of Dr. Sri's programs were filmed on-site in the Holy Land, and feature immersive video explorations of the sacred sites where Jesus, Mary, and the Apostles lived and died.
Dr. Sri is the host of the acclaimed Ascension podcast All Things Catholic with Dr. Edward Sri. Together with Curtis Martin, Dr. Sri is a founding leader of the Fellowship of Catholic University Students (FOCUS), of which he serves as senior vice president of Apostolic Outreach.
Dr. Sri lives with his wife Beth and their children in Colorado.