Dr. Sri sits down with former NFL player, Joe Reitz to talk about faith, family, and football. Joe opens up about his experience living out his Catholic faith while he was in the NFL and how he continues to follow Christ today as a husband and father.
Snippet from the Show
"We are called to be winning teammates for Christ who try to get our friends, family, and loved ones to heaven. At the end of the day, that's all that matters."- Joe Reitz
---
Shownotes
Interview Highlights
Exodus 90– A program based on spirituality, asceticism, and brotherhood. It helps us prioritize Christ in our lives.
How we start our day, dictates how our day finishes. If we begin our day with prayer, it will set the tone for the day.
In order to prioritize Christ, we need to cut out our distractions in our lives.
When we grow deeper in our relationship with Christ, our capacity to love our family also grows.
Connections between football and faith
The fundamentals of the NFL don't change over time ( blocking, tackling, staying low, keeping your hands in sight)

The fundamentals of the Catholic faith also don't change ( the sacraments, discipleship, evangelization)

Instant feedback and accountability is key in the NFL.

In the Catholic faith, accountability is also a key part ( the ten commandments, examination of conscience, the sacrament of confession).

Playing winning football

Making enough plays to make the team win the game
Every day in life we have the chance to be a winning teammate for Christ. Giving our absolute best to God.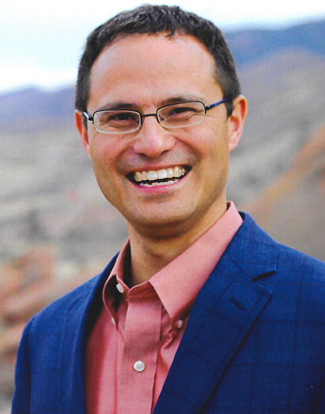 ---
Meet Your Host: Dr. Edward Sri
Dr. Sri is a theologian and the author of several best-selling books. He holds a doctorate from the Pontifical University of St. Thomas Aquinas in Rome. A founding leader of the Fellowship of Catholic University Students (FOCUS), Dr. Sri currently serves as its vice president of formation. He appears regularly on EWTN and resides in Colorado with his wife, Elizabeth, and their eight children.
Has Ascension's free media strengthened your faith?
You can now offer ongoing support for this content with a recurring gift.
Support Ascension
Get your favorite Ascension content sent right to your email!