Do you want to be healed? Maybe this sounds like a silly question, but for many it really is hard to accept healing from Christ and his Church. We would rather do things on our time and do them our way. Today, Dr. Sri shares how and why we need healing from Jesus Christ through his Church. He explains what it means to be healed through "earthen vessels."
Snippet from the Show
If you want to be healed, you will follow a standard outside of yourself that comes from Jesus through his Church.
---
Shownotes
Check out Dr. Sri's book Love Unveiled.
Why Don't We Want to Be Healed?
It seems odd to imagine not wanting to be healed. However, there are many instances where this can be true for people. Perhaps, you have difficulty relinquishing control over your life, over the timeline you have set out for yourself. You do not want Christ to heal you of your need for control. Perhaps you struggle with a specific sin such as pornography/masturbation. You don't like your sin, but you aren't ready to stop doing it. You are not ready to allow Christ to heal you of this sin. What other areas might you struggle to accept Christ's healing?
Through the Church
It can be hard to accept that Christ's healing comes to us through the Church. There has been scandal and disunity in the Church. However, Christ wants to heal us through "earthen vessels." Regardless of the imperfection and the sin, Christ can still work through humans. He can work through them in order to heal others. It is through the light of truth and the grace of the sacraments that we are able to experience the healing of Christ.
Upcoming Speaking Events with Dr. Edward Sri
Feb 10-11: Diocese of Little Rock Men's Conference – Little Rock AR
Feb 17-18: St. Mary Magdalen Church – Simpsonville SC
Mar 2-3: St. Michael Parish Mission – North Andover, MA
Mar 3-4: Diocese of Springfield Catholic Life Eucharistic Conference – Springfield MA
Mar 16: Faith & Wine – Ft. Myers FL
Mar 17-18: Catholic Men's Conference @ St. Robert Parish – Grand Rapids MI
Mar 22-23: St. Michael Parish Mission – Prior Lake, MN
Mar 24-25: Archdiocesan Men's Conference – Dubuque IA
Resources
Visit Dr. Sri's website at www.edwardsri.com and to book online events with Dr. Sri email events.edwardsri@gmail.com
Find more of Dr. Sri's episodes at www.ascensionpress.com/allthingscatholic
Ascension is pleased to offer our new and improved online bible study programs and sacramental preparation programs digitally to help you minister with flexibility. Go to www.ascensionpress.com to view all our offerings
---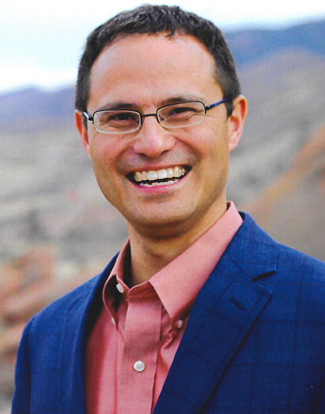 Dr. Edward Sri is a theologian, well-known Catholic speaker, and author of several best-selling books. His work with Ascension includes study programs such as A Biblical Walk Through the Mass, No Greater Love: A Biblical Walk Through Christ's Passion and Mary: A Biblical Walk with the Blessed Mother. Several of Dr. Sri's programs were filmed on-site in the Holy Land, and feature immersive video explorations of the sacred sites where Jesus, Mary, and the Apostles lived and died.
Dr. Sri is the host of the acclaimed Ascension podcast All Things Catholic with Dr. Edward Sri. Together with Curtis Martin, Dr. Sri is a founding leader of the Fellowship of Catholic University Students (FOCUS), of which he serves as senior vice president of Apostolic Outreach.
Dr. Sri lives with his wife Beth and their children in Colorado.