We know that we need forgiveness. However, do we also recognize our need for healing? Dr. Sri shares that Jesus is ready to give us both. He explains our need for healing and how we can follow the examples of the saints as we pursue it.
Snippet from the Show
Jesus doesn't just pardon us like a judge. He heals us like a physician.
---
Shownotes
Relating to the Saints
Sometimes it feels as though the saints are unreachable. They can appear unrelatable. However, it is important to remember that the saints struggled too. They struggled with sin and weakness. They were just as in need of God's mercy as we are. God healed the saints through the Church just as he desires to do for us.
Healing
God desires to heal us. God's mercy did not end on the cross 2000 years ago. He continues to offer us mercy. He desires to forgive us and heal us. He does this through the Church, through her wisdom and the sacraments.
Resources
Visit Dr. Sri's website at www.edwardsri.com and to book online events with Dr. Sri email events.edwardsri@gmail.com
Find more of Dr. Sri's episodes at www.ascensionpress.com/allthingscatholic
Ascension is pleased to offer our new and improved online bible study programs and sacramental preparation programs digitally to help you minister with flexibility. Go to www.ascensionpress.com to view all our offerings
---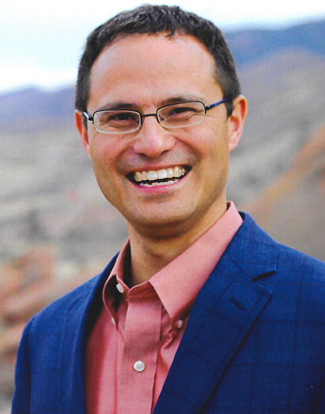 Dr. Edward Sri is a theologian, well-known Catholic speaker, and author of several best-selling books. His work with Ascension includes study programs such as A Biblical Walk Through the Mass, No Greater Love: A Biblical Walk Through Christ's Passion and Mary: A Biblical Walk with the Blessed Mother. Several of Dr. Sri's programs were filmed on-site in the Holy Land, and feature immersive video explorations of the sacred sites where Jesus, Mary, and the Apostles lived and died.
Dr. Sri is the host of the acclaimed Ascension podcast All Things Catholic with Dr. Edward Sri. Together with Curtis Martin, Dr. Sri is a founding leader of the Fellowship of Catholic University Students (FOCUS), of which he serves as senior vice president of Apostolic Outreach.
Dr. Sri lives with his wife Beth and their children in Colorado.