This week I am chatting with one of my heroes, author Colleen Carroll Campbell about her newest book, The Heart of Perfection: How the Saints Taught Me to Trade My Dream of Perfect for God's.

Colleen shares about life as a wife, mom, and successful author, speaker, and media personality, and the ways in which she was brought to a deeper understanding of God's love for her through her struggles with perfectionism and coming to know saints who struggled too.

Colleen's previous book is My Sisters the Saints: A Spiritual Memoir, another great read that will inspire you to learn more about saints who can accompany you on your life's journey.

Find out more about Colleen Carroll Campbell, her life and her work, at her website.
RESOURCES
My newest book, You Are Enough: What Women of the Bible Teach You About Your Mission and Worth, is available for order! Use the code, GIRLFRIENDS to receive ten percent off your order. An audio version of the book is also coming soon! I can't wait to share this book with you!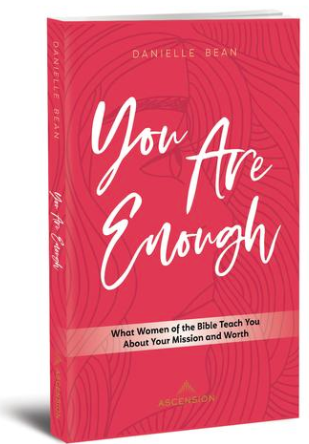 EVENTS
Saturday, June 1, 2019: You're Worth It Retreat at St. Michael Parish Exeter, NH
June 18-21:Catholic Media Conference in St. Petersburg, FL
Saturday, June 29, 2019: Scioto Catholic Family Conference in Portsmouth, OH
July 30-August 2: Catholic Marketing Network in Lancaster, PA
Saturday, November 16, 2019:You Are Enough Retreat at Holy Family Catholic Church in Orlando, FL
Saturday, March 7, 2020:You're Worth It Retreat at Precious Blood Parish in Jasper, IN
Want me come to your community to speak or give my retreat, You Are Enough, based on the themes in my newest book? Get all the information here!
SUBSCRIBE
ABOUT
CONTACT