What's going to happen in the fall? Will kids be in school? What will religious education and sacramental prep look like? In this episode, I discuss the importance of remembering our goal of reaching heaven as we plan for uncertain times in the fall.
---
---
Snippet from the Show


Our ultimate goal is to become who God has created us to be and to go to heaven, and this goal cannot be thwarted by a pandemic.
---
---
These uncertain times make it challenging for us to plan for the fall. As we plan for contingencies and different scenarios in the future, we must remember that our ultimate end as Christians remains the same. No matter what our circumstances look like, our goal is to form ourselves and our children into virtuous and well-rounded human beings who love Jesus Christ and strive towards heaven. This fall may provide an opportunity for parents to be more engaged in the lives of our children and in the formation of their faith!
---
---
---
---
---
Meet Your Host: Colin MacIver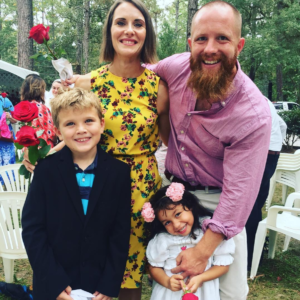 Colin is an enthusiastic transplant to vibrant Louisiana, where he lives with his beautiful wife Aimee and two energetic children, Leo and Zélie. His juggling act involves being a husband, a dad, a teacher, a youth minister, a musician and a national Ascension content creator and trainer.
In his spare time, he eats too many crawfish, savors king cake, plays one-on-one kickball with his son, and tries, for the life of him, to properly load the dishwasher.