Why did God create? Today we continue with the third part of our series on the relationship between faith and the sacraments by unpacking the sacramentality of creation. We discuss why creation is sacramental, what makes human beings particularly unique within creation, and why the humanity of Jesus is the reason we have a sacramental Church.
Snippet from the Show
The words and deeds of Jesus sanctified creation, time, and human history.
---
Shownotes
Today we continue reading The Reciprocity between Faith and Sacraments and unpack the Sacramentality of Creation

The Sacramentality of Creation
Creation is the first act of God coming towards us and entering into a relationship with us.
God creates because he is love and freely chose to create. God did not have to create, there was nothing lacking in him and there is nothing he gains by creating. There was nothing that caused God to create, for he is the uncaused causer.
Human beings are unique because we are made in the image and likeness of God. We were created to receive God's love and to reciprocate that love to those around us. We were made specifically for communion with God and with others.
God always communicates with us in a mode that we can receive, he communicates in a human and tangible way.
When God creates he creates through the Word, the Word (Logos) shapes creation.
Everything in creation points us back to the creator.
Creation is sacramental because it is the expression and communication of God's very self as Creator.
The incarnation was the very structure of the universe (the Word) becoming flesh.
Christ is the image of the invisible God.
Our capacity for communion with others and to serve others is a sign that we are made in the image and likeness of God because the Trinity is a communion of persons.
God reveals the relationally within himself in the creation of man and woman who are two distinct human beings.
Since God is free, we too are free to accept and give love. God never forces and coerces us because he respects our freedom.
The human capacity to learn and pass down language and build culture is unique to the human race.
Creation is a manifestation of the glory of God, it's not a victim that needs to be saved or something we destroy.
Sin and God can never be reconciled. We often want a God made in our image and likeness. The idols we build up are often external manifestations of what's in our hearts. The story of the people of Israel is the story of every human heart.
The sacramental order is essential because it speaks to us about the goodness of creation.
All of the words and deeds of Jesus sanctified creation, time, and human history.
Jesus communicates God's very self, the eternal life of the Trinity, not just endless life. God makes the acceptance of this gift dependent on the cooperation of the recipient.


Resources
Meet Your Hosts
---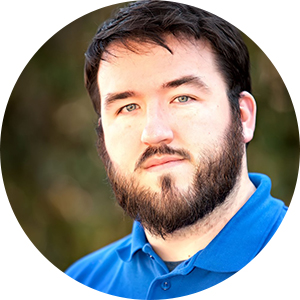 Michael "Gomer" Gormley
Michael has been leading evangelization and ministry efforts for the past ten years, both as a full-time parish staff member and as a speaker and consultant for parishes, dioceses, and Catholic campus ministries.
Mike is also the founder and creative director of LayEvangelist.com, and the producer and cohost of a Catholic young adult podcast Catching Foxes, which discusses the collision of Faith and Culture.
He is married to his college sweetheart, Shannon, and they have about 1,000 children and get about 3 hours of sleep a night, which is alright by him.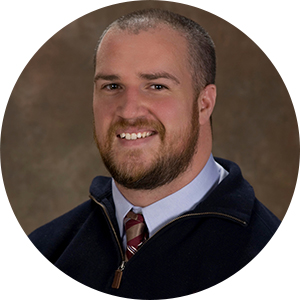 Dave VanVickle
Dave VanVickle fell in love with the Lord at the age of fourteen and has since dedicated his life to bringing others into a radical relationship with Christ.
He is a speaker and retreat leader who focuses on proclaiming the universal call to holiness, authentic Catholic spirituality, spiritual warfare and deliverance. Additionally, Dave has over ten years of experience assisting Priests with their ministries of exorcism and deliverance.
Dave resides in Pittsburgh with his wife Amber and their five children: Sam, Max, Judah, Josie and Louisa.