The Gospels tell us that there are more encounters with Christ than all of the books of the world can contain. This is especially true at Easter, when Jesus has risen from the dead, and we bear witness to his resurrection.
When we experience the joy of Easter, the next step is to share it with others. It doesn't have to be a forced conversation where you admonish them for their sins, but just a normal exchange where you bring up something that God has done to change your life for the better.
For more tips on evangelization, check out the Every Knee Shall Bow podcast.
What did you think of this episode? Comment below or email me at thetightropepodcast@ascensionpress.com
Snippet from the Show
"You and I have encountered the Resurrected Jesus."
---
Meet Your Host, Colin MacIver: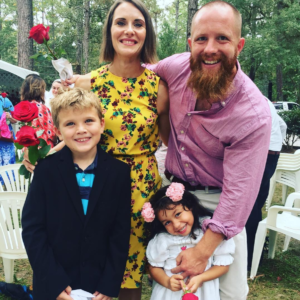 Colin is an enthusiastic transplant to vibrant Louisiana, where he lives with his beautiful wife Aimee and two energetic children, Leo and Zélie. His juggling act involves being a husband, a dad, a teacher, a youth minister, a musician and a national Ascension content creator and trainer.
In his spare time, he eats too many crawfish, savors king cake, plays one-on-one kickball with his son, and tries, for the life of him, to properly load the dishwasher.
Check out Colin's latest work with Ascension: Power and Grace: A Guide to the Catholic Sacraments and Quick Catholic Lessons with Fr. Mike.