How do you attain happiness? This question has been asked since the beginning of time. Using Scripture and personal experience, Jeff shares his thoughts on what we can do in order to be happy.
Snippet from the Show
It is faithfulness and gratitude which ultimately lead to happiness.
---
Shownotes
Fr. John Hardon's Modern Catholic Dictionary
"Any contentment in the possession of a good. Implies a state of well-being and not some single experience, and a relative permanence and constancy. Hence regularly used in Scripture to describe the lot of those who are blessed by God for doing his will, and the reward of the just for their faithful service on earth. Happiness is a divine gift but requires man's co-operation to be gained."
What Is a Beatitude (Glossary, 868)
"Happiness or blessedness, especially the eternal happiness of heaven, which is described as **the vision of God, or entering into God's rest by those whom He makes "partakers of the divine nature" (1024, 1721).
The Sermon on the Mount – The Beatitudes
Matt. 5:1 Seeing the crowds, he went up on the mountain, and when he sat down his disciples came to him.
Matt. 5:2 And he opened his mouth and taught them, saying:
Matt. 5:3 "Blessed are the poor in spirit, for theirs is the kingdom of heaven.
Matt. 5:4 "Blessed are those who mourn, for they shall be comforted.
Matt. 5:5 "Blessed are the meek, for they shall inherit the earth.
Matt. 5:6 "Blessed are those who hunger and thirst for righteousness, for they shall be satisfied.
Matt. 5:7 "Blessed are the merciful, for they shall obtain mercy.
Matt. 5:8 "Blessed are the pure in heart, for they shall see God.
Matt. 5:9 "Blessed are the peacemakers, for they shall be called sons of God.
Matt. 5:10 "Blessed are those who are persecuted for righteousness sake, for theirs is the kingdom of heaven.
Matt. 5:11 "Blessed are you when men revile you and persecute you and utter all kinds of evil against you falsely on my account.
Matt. 5:12 Rejoice and be glad, for your reward is great in heaven, for so men persecuted the prophets who were before you.
Matt. 5:13 "You are the salt of the earth; but if salt has lost its taste, how shall its saltiness be restored? It is no longer good for anything except to be thrown out and trodden underfoot by men.
Matt. 5:14 "You are the light of the world. A city set on a hill cannot be hidden.
---
Resources
Email us at thejeffcavinsshow@ascensionpress.com
Text "jeffcavins" to 33-777 to subscribe and get added to Jeff's shownotes email list
Visit Jeff's website at www.jeffcavins.com
Pilgrimages with Jeff
Jeff's Daily Gospel Reflections with Jonathan Roumie: www.hallow.com/jeffcavins
Ascension is pleased to offer our new and improved online bible study programs and sacramental preparation programs digitally to help you minister with flexibility. Go to ascensionpress.com to view all our offerings.
---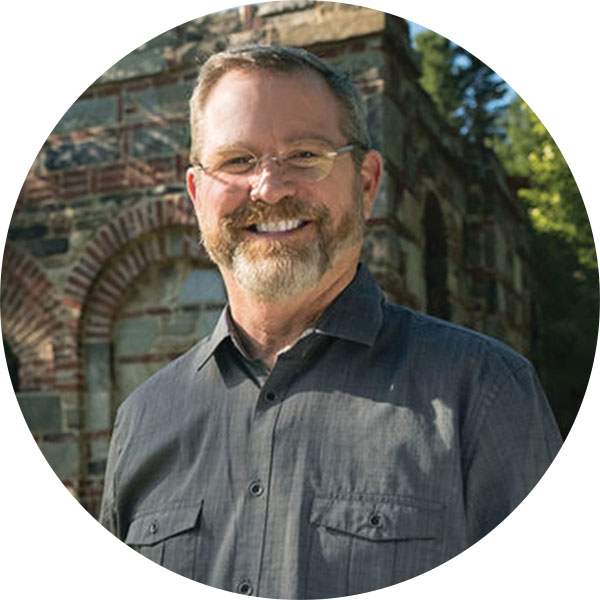 Meet Your Host: Jeff Cavins
Jeff Cavins is passionate about helping people understand Scripture and become disciples of Jesus Christ. Though he was born Catholic, Jeff went to Bible school and served as a protestant minister for twelve years before reverting to the Catholic Faith. Jeff then received his MA in Theology from Franciscan University of Steubenville. Since then, he has become a leading Catholic evangelist and author.
Jeff created The Bible Timeline learning system, which revolutionized Catholic Bible Study for millions of Catholics. Since its introduction, Jeff has developed The Great Adventure series of Bible studies to help people better understand Sacred Scripture and its meaning for their lives.