Do you trust that God the Father will provide for you? The Gospel for the First Sunday of Lent is about Jesus being tempted in the desert. Dr. Sri walks through these passages as well as passages from the Old Testament to help us understand the importance of trust in the Father. Dr. Sri reminds us of all that God has done to provide for us.
Snippet from the Show
When you feel discouraged or anxious, surrender to the Father.
---
Shownotes
To dive more deeply into the Passion of Jesus Christ, read Dr. Sri's book No Greater Love: A Biblical Walk Through Christ's Passion.
Exodus 4:22
Then you shall say to Pharaoh, "Thus says the Lord: Israel is my firstborn son."
Exodus 14-17
In these chapters, we see the Israelites go through trials, distrust of God, and being provided for by God. First, the Israelites are led out of Egypt. As the Egyptians descend upon them, they fear for their lives, but then God parts the Red Sea and they are delivered from the Egyptians. In the following chapters, the Israelites also cry out to God when they are hungry and then when they are thirsty. Both times, God provides for them.
Exodus 32
In this chapter, Moses goes up the mountain to God. The Israelites begin to despair and lose trust in God while he is gone, so they turn to what they knew in Egypt. They make an idol, a golden calf. Then they act as the Egyptians did in sexual promiscuity and debauchery. But then Moses does return and God does continue to provide for them.
Matthew 4:1-11
In these verses, Jesus is led by the Spirit into the desert for forty days. Note the similarity to the Israelites being led into the desert for forty years. In the desert, the devil tempts Jesus. However, Jesus resists and places his trust in the Father always.
Upcoming Events with Dr. Sri
Mar 1: St. Joseph Church Parish Mission – Avon Lake, OH
Mar 2-3: St. Michael Parish Mission – North Andover, MA
Mar 3-4: Diocese of Springfield Catholic Life Eucharistic Conference – Springfield, MA
Mar 16: Faith & Wine – Ft. Myers, FL
Mar 17-18: Catholic Men's Conference @ St. Robert Parish – Grand Rapids, MI
Mar 22-23: St. Michael Parish Mission – Prior Lake, MN
Mar 24-25: Archdiocesan Men's Conference – Dubuque, IA
Apr 13: Legatus – Denver, CO
Apr 15: Diocese of Wichita – Couples Retreat – Wichita, KS
Apr 19-20: St. Paul Center Priest Conference – Lakeway, TX
Resources
Visit Dr. Sri's website at www.edwardsri.com and to book online events with Dr. Sri email events.edwardsri@gmail.com
Find more of Dr. Sri's episodes at www.ascensionpress.com/allthingscatholic
Ascension is pleased to offer our new and improved online bible study programs and sacramental preparation programs digitally to help you minister with flexibility. Go to www.ascensionpress.com to view all our offerings
---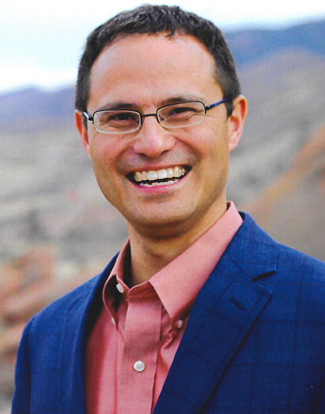 Dr. Edward Sri is a theologian, well-known Catholic speaker, and author of several best-selling books. His work with Ascension includes study programs such as A Biblical Walk Through the Mass, No Greater Love: A Biblical Walk Through Christ's Passion and Mary: A Biblical Walk with the Blessed Mother. Several of Dr. Sri's programs were filmed on-site in the Holy Land, and feature immersive video explorations of the sacred sites where Jesus, Mary, and the Apostles lived and died.
Dr. Sri is the host of the acclaimed Ascension podcast All Things Catholic with Dr. Edward Sri. Together with Curtis Martin, Dr. Sri is a founding leader of the Fellowship of Catholic University Students (FOCUS), of which he serves as senior vice president of Apostolic Outreach.
Dr. Sri lives with his wife Beth and their children in Colorado.