This week's guest is podcaster and author Chlow Langr who joins us to share about her new book, Letters to Women: Embracing the Feminine Genius in Everyday Life. Chloe loves to highlight all the varied ways women live out their vocations as wives and mothers in the Church.
Snippet from the Show


Snippet of the Show
"God invites us to celebrate the gifts other women have, not to compete with them."
---
Shownotes

My new book, Whisper: Finding God in the Everyday, is available to order! We will be hosting a mini book club, right here in the podcast, beginning in June. I hope you will join us!
Letters to Women: Embracing the Feminine Genius in Everyday Life.


At the start of today's show, I share with you how you can get access to the free playlist I put together for Whisper: Finding God in the Everyday. It's a collection of songs that I find inspiring on the themes I cover in the book, and I hope you will enjoy listening and praying along with it too. You can get the playlist when you text the word WHISPER to 33-777
I have received so much feedback from all of you about my book and the first chapter that I shared with you at the end of episode 210. Giving Thanks and Letting Go: Reflections on the Gift of Motherhood is a book in which I share from my heart about the very real changes, challenges, triumphs, and joys of being a mom in an "emptying nest." You can read that sample chapter at Ave Maria Press.
My book, You Are Enough: What Women of the Bible Teach You About Your Mission and Worth, is available for order! Use the code, GIRLFRIENDS to receive ten percent off your order. Don't miss out on this special available exclusively to listeners of the Girlfriends podcast.
Have feedback or an idea to share? I would love to hear from you!
ANNOUNCEMENTS
Join our Girlfriends Podcast Facebook group!
Check out the Catholic Momcast featuring Lisa Hendey and me, available on iTunes!
RESOURCES
RETREAT
The You're Worth It! Retreat for Women
Find out more about bringing this unique event for women to your parish, group, or community. Read more and request more information here.
Or find out more about having me come speak at your parish or conference.
Contact:
Rate and Review Girlfriends in iTunes
Danielle Bean on Facebook, Twitter, Instagram, and Voxer
---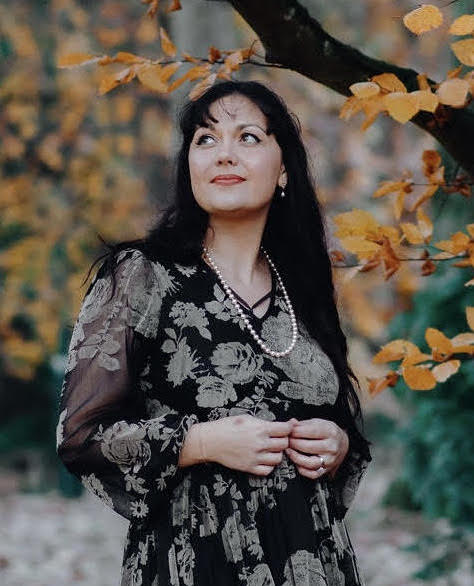 Megan Madden
Megan Madden is a homeschooling mother with a passion for writing and speaking on authentic femininity and virtuous womanhood. In 2017, she began graduate studies in marriage and family at the International Theological Institute in Austria. After moving to Kraków, Poland to work with university students, Megan more personally continued her research on the complementarity of man and woman, particularly on the question of what it means to be a woman. She delved into the study of renowned Catholic writers on women such as St. Edith Stein, Gertrude von le Fort, Alice von Hildebrand, St. John Paul II, and St. Teresa of Avila.
The results were the development of Megan's online ministry A Mother's Lace, as well as speaking opportunities and her book with Ascension: Mary, Teach Me to Be Your Daughter.
Megan lives outside of Oxford, England with her husband, who is a lecturer in theology, and their five children.