If you're struggling with Christmas stress as we get closer and closer to the big day, you're not alone.
There are stressors that reemerge for each of us this time of year, from family struggles, to holiday preparations, to aches connected to the past or uncertain future, but we don't have to just push them aside and put on a happy face. 

We can bring it all to Christ.

Here are some ways to actually find joy this Christmas:

Make time for prayer
Go to confession before Christmas
Go to Adoration
Do an Advent reflection. Here's an Advent series from Fr. Mark Toups.
Snippet from the Show
"If we're not rooting ourselves in Christ, then things will be a drain."
---
Meet Your Host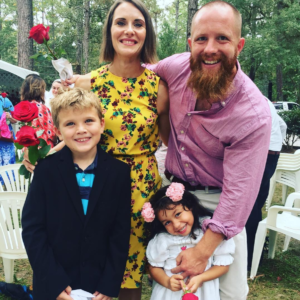 Colin is an enthusiastic transplant to vibrant Louisiana, where he lives with his beautiful wife Aimee and two energetic children, Leo and Zélie. His juggling act involves being a husband, a dad, a teacher, a youth minister, a musician and a national Ascension content creator and trainer.
In his spare time, he eats too many crawfish, savors king cake, plays one-on-one kickball with his son, and tries, for the life of him, to properly load the dishwasher.
Email Colin at thetightropepodcast@ascensionpress.com