In this final episode of the Tightrope, I leave with you with a powerful scripture verse from Romans about the Fatherhood of God. When we root ourselves in our truest identity as children of God and cry out to the Father with confidence that he hears us and loves us, everything changes.
Snippet from the Show


We are not orphans, we are beloved children of a Father in heaven who is worthy of our trust.
---
"For you did not receive a spirit of slavery to fall back into fear, but you have received a spirit of adoption. When we cry, 'Abba! Father!'"-  Romans 8:15
---
Meet Your Host: Colin MacIver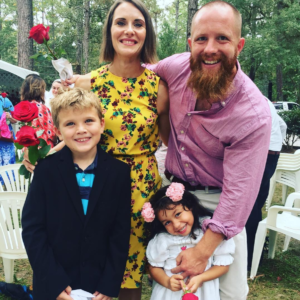 Colin is an enthusiastic transplant to vibrant Louisiana, where he lives with his beautiful wife Aimee and two energetic children, Leo and Zélie. His juggling act involves being a husband, a dad, a teacher, a youth minister, a musician and a national Ascension content creator and trainer.
In his spare time, he eats too many crawfish, savors king cake, plays one-on-one kickball with his son, and tries, for the life of him, to properly load the dishwasher.