Is crying a good thing? In this episode, Jeff explains the different types of tears and how crying can be very good for us. He shares what Scripture, saints, and popes have taught us about tears.
Snippet from the Show
Tears are a gift.
---
Shownotes
Check out Jeff's daily reflections on the Hallow App here.
Three Types of Tears According to Science
Psychic Tears are both tears of grief and joy are psychic tears, triggered by extreme emotions, whether positive or negative.
Basal tears are released continuously in tiny quantities (on average, 0.75 to 1.1 grams over a 24-hour period) to keep the cornea lubricated.
Reflex tears are secreted in response to an irritant, like dust, onion vapors, smoke, or tear gas.
Tears in Scripture
Ecclesiastes 3:1-4 "There is an appointed time for everything, and a time for every affair under the heavens. A time to give birth, and a time to die; a time to plant, and a time to uproot the plant. A time to kill, and a time to heal; a time to tear down, and a time to build. A time to weep, and a time to laugh; a time to mourn, and a time to dance."
Psalm 30:5 "For his anger is but for a moment, and his favor is for a lifetime. Weeping may tarry for the night, but joy comes with the morning."
Psalm 34:15 "The eyes of the LORD are toward the righteous, and his ears toward their cry."
Psalm 56:9 "My wanderings you have noted; are my tears not stored in your flask, recorded in your book?"
Revelation 21:4 "He will wipe away every tear from their eyes, and death shall be no more, neither shall there be mourning nor crying nor pain anymore, for the former things have passed away."
John 11:33 "When Jesus saw her weeping, and the Jews who came with her also weeping, he was deeply moved in spirit and troubled; and he said, 'Where have you laid him?' They said to him, 'Lord, come and see.'"
John 11:35 "Jesus wept."
1 Samuel 1:10 "She was deeply distressed and prayed to the LORD and wept bitterly."
Luke 7:38 "And standing behind him at his feet, weeping, she began to wet his feet with her tears, and wiped them with the hair of her head, and kissed his feet, and anointed them with the ointment."
John 20:11 "But Mary stayed outside the tomb weeping. And as she wept, she bent over into the tomb."
Pope Benedict XVI on St. Catherine of Siena (General Audience Nov. 2010)
Another trait of Catherine's spirituality is linked to the gift of tears. They express an exquisite, profound sensitivity, a capacity for being moved and for tenderness. Many Saints have had the gift of tears, renewing the emotion of Jesus himself who did not hold back or hide his tears at the tomb of his friend Lazarus and at the grief of Mary and Martha, or at the sight of Jerusalem during his last days on this earth. According to Catherine, the tears of Saints are mingled with the blood of Christ, of which she spoke in vibrant tones and with symbolic images that were very effective: "Remember Christ crucified, God and man…. Make your aim the Crucified Christ, hide in the wounds of the Crucified Christ and drown in the blood of the Crucified Christ."
---
Resources
Email us at thejeffcavinsshow@ascensionpress.com
Text "jeffcavins" to 33-777 to subscribe and get added to Jeff's shownotes email list
Visit Jeff's website at www.jeffcavins.com
Pilgrimages with Jeff
Jeff's Daily Gospel Reflections with Jonathan Roumie: www.hallow.com/jeffcavins
Ascension is pleased to offer our new and improved online bible study programs and sacramental preparation programs digitally to help you minister with flexibility. Go to ascensionpress.com to view all our offerings.
---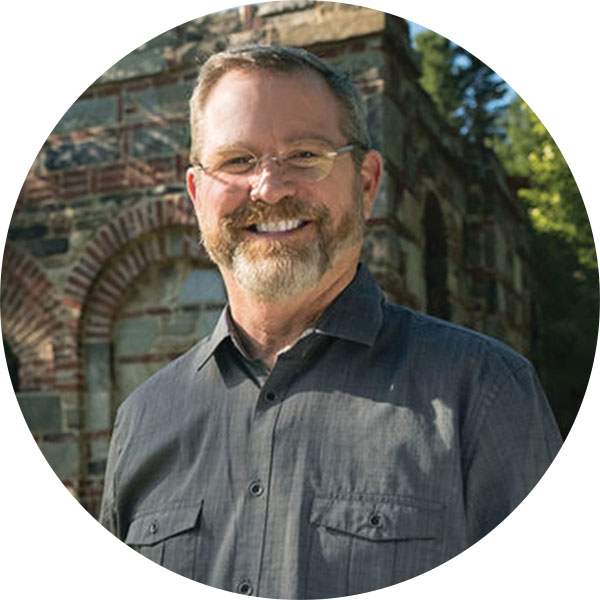 Meet Your Host: Jeff Cavins
Jeff Cavins is passionate about helping people understand Scripture and become disciples of Jesus Christ. Though he was born Catholic, Jeff went to Bible school and served as a protestant minister for twelve years before reverting to the Catholic Faith. Jeff then received his MA in Theology from Franciscan University of Steubenville. Since then, he has become a leading Catholic evangelist and author.
Jeff created The Bible Timeline learning system, which revolutionized Catholic Bible Study for millions of Catholics. Since its introduction, Jeff has developed The Great Adventure series of Bible studies to help people better understand Sacred Scripture and its meaning for their lives.