How do you make a house a home? Today, Danielle is joined by special guest Blair Saiz. Along with her husband, Blair is founder of The Village Green, an online shop for beautiful handmade goods and decor for your home. Blair and Danielle talk about the importance of filling your house with beautiful things and creating a home.
Snippet from the Show
It is so important to fill our homes with goodness and beauty.
---
Shownotes
My new book, Whisper: Finding God in the Everyday, is available to order!
Today's Guest
Our guest this week is Blair Saiz, a wife, mom and entrepreneur. Along with her husband, Blair is founder of The Village Green, an online shop for beautiful handmade goods and decor for your home.
When Blair first began decorating her home as a young wife, she found herself wondering about the origin of many of the kinds of items she would buy at big box stores and decided she wanted an alternative. The Village Green features beautiful and unique items made by artisans you can know.
From their website: "We believe that when homes are filled with generic goods produced in far-off factories under dubious conditions, they become fragmented. The Village Green brings you beautiful goods – along with the artisan's name, place and story – to connect you with the goods that fill your home and create a home, made whole."
Learn more at The Village Green.
Listener Question (23:18)
Danielle heard from listener Mary Ann who asks about filling her home with good Catholic literature for her kids.
Song of the Week
Buy Dirt by Jordan Davis. Love this message!
---
ANNOUNCEMENTS
Join our Girlfriends Podcast Facebook group!
To go beyond the podcast, join us at the Girlfriends Community, an encouraging and supportive online community for Catholic women from all walks of life.
RETREAT
You're Worth It! A Retreat for Women
Find out more about bringing this unique event for women to your parish, group, or community. Read more and request more information here.
Or find out more about having me come speak at your parish or conference.
CONTACT
Email Danielle Bean
Rate and Review Girlfriends in iTunes
Leave voice feedback
Girlfriends on Facebook, Danielle Bean on Facebook, Twitter, Instagram, and Voxer
---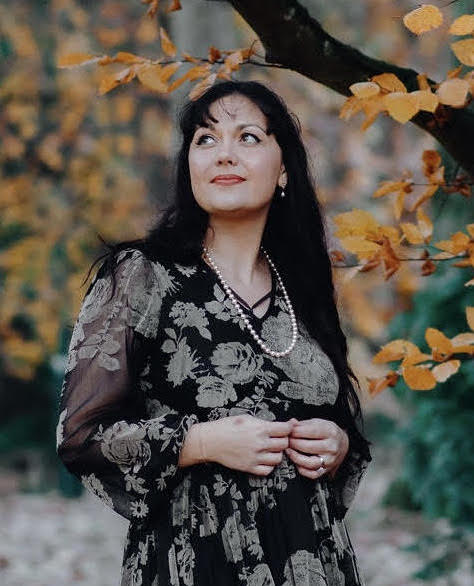 Megan Madden
Megan Madden is a homeschooling mother with a passion for writing and speaking on authentic femininity and virtuous womanhood. In 2017, she began graduate studies in marriage and family at the International Theological Institute in Austria. After moving to Kraków, Poland to work with university students, Megan more personally continued her research on the complementarity of man and woman, particularly on the question of what it means to be a woman. She delved into the study of renowned Catholic writers on women such as St. Edith Stein, Gertrude von le Fort, Alice von Hildebrand, St. John Paul II, and St. Teresa of Avila.
The results were the development of Megan's online ministry A Mother's Lace, as well as speaking opportunities and her book with Ascension: Mary, Teach Me to Be Your Daughter.
Megan lives outside of Oxford, England with her husband, who is a lecturer in theology, and their five children.