Get advice to help you live your faith amidst a broken world and in relationship with imperfect humans.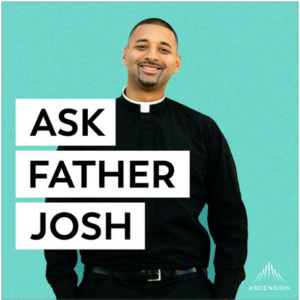 Ask Fr. Josh is the podcast where Fr. Josh Johnson hears you out and does his best to help you navigate the tricky times in life when our Catholic Faith doesn't give you an easy "fill-in-the blank" answer. On this show, you'll listen to one another, problem solve together, and ultimately entrust everything to our Lord. Here's how the show goes: Each episode, Fr. Josh will address three to four of your questions. He'll cover everything from Catholic teaching to moral dilemmas to relationship advice. He isn't perfect, and can't guarantee that his advice is going to make things easy, but he will do his best to share what he has learned during his time as a priest, pastor, and friend.
Has Ascension's free media strengthened your faith?
You can now offer ongoing support for this content with a recurring gift.
Support Ascension
Get your favorite Ascension content sent right to your email!