Reflecting on Pope John Paul II's encyclical Redemptor Hominis, Colin reminds us that Christ the redeemer is the center of the entire universe and all of human history.

But is he the center of your own personal universe and your own personal history? 
As Catholics, we need to re-situate Jesus Christ as the center of our reality. Everything we do, say and believe should orbit around him. 
The devil is looking to sidetrack us and lead us to focus on anything other than Christ the redeemer. For Catholics, it might be Church politics, our families, our work— even a specific spiritual practice— but if we place any of these at our center, we need to re-calibrate our lives and put Christ back in his rightful place. Only when our lives are reordered around him will we be fully redeemed.
---
Snippet from the show:

Christ the Redeemer is the center of the entire universe and of human history, but is he the center of your universe?

---
Meet Your Host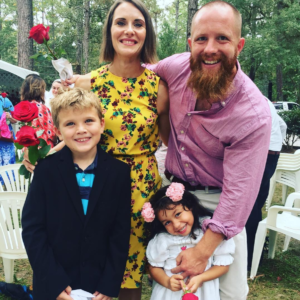 Colin is an enthusiastic transplant to vibrant Louisiana, where he lives with his beautiful wife Aimee and two energetic children, Leo and Zélie. His juggling act involves being a husband, a dad, a teacher, a youth minister, a musician and a national Ascension content creator and trainer.
In his spare time, he eats too many crawfish, savors king cake, plays one-on-one kickball with his son, and tries, for the life of him, to properly load the dishwasher.
Email Colin at thetightropepodcast@ascensionpress.com
Check out Colin's latest work with Ascension: Power and Grace: A Guide to the Catholic Sacraments and Quick Catholic Lessons with Fr. Mike.