How do you make sacramental prep effective both in preparing individuals for the sacraments and in forming them into disciples? Mike and Dave respond to a listener's question regarding Baptism prep and discuss sacramental prep as a whole. They share common challenges and primary goals for sacramental prep.
Snippet from the Show
In order to make disciples, you must catechize and evangelize.
---
Shownotes
Listener Question
Good morning!
I seem to recall Michael mentioning some time back that he was revamping his parish's preparation for infant baptism. I am interested in doing the same, but I don't really have time to build something from scratch. While there are several programs out there with good information, everything seems to be video/information driven. I am curious what his revised process looks like.
Our parish recently began using Witness to Love for our marriage preparation. It is a virtue-based, catechumenal model for marriage prep, and has already borne great fruit for both the engaged/newlywed couples and the mentors who accompanied them throughout the process. I have been looking everywhere for something similar for baptism preparation, but haven't been able to find anything. I asked the people at Witness to Love if they have any plans to develop something similar for baptism prep, and they say "No."
I really don't think our current preparation – a 60-minute class about the baptism rite and the biblical basis for infant baptism – is really sufficient.
If you have any pointers on how to accompany parents in preparation for baptism and beyond, I would be very interested.
Thank you!
Blessings,
EKSB Listener
---
Resources
Meet Your Hosts
---
---
---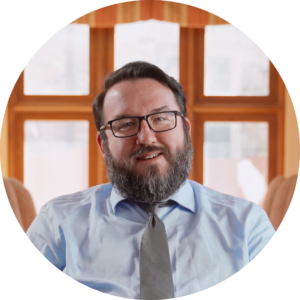 Michael "Gomer" Gormley
Michael spent 17 years in full-time parish ministry and is now the Mission Evangelist for That Man Is You!, a men's apostolate for Paradisus Dei. Michael is a frequent speaker at conferences, retreats, and parish missions all over the US and Canada.
He is the founder and creative director of LayEvangelist.com, and hosts two popular Catholic podcasts: Catching Foxes and Every Knee Shall Bow.
He is married to his college sweetheart, Shannon, and has four beautiful and hilarious children: Kateri, Cecilia, Noah, and Thomas.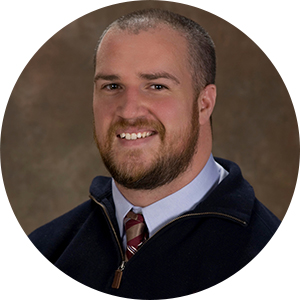 Dave VanVickle
Dave VanVickle fell in love with the Lord at the age of fourteen and has since dedicated his life to bringing others into a radical relationship with Christ.
He is a speaker and retreat leader who focuses on proclaiming the universal call to holiness, authentic Catholic spirituality, spiritual warfare and deliverance. Additionally, Dave has over ten years of experience assisting Priests with their ministries of exorcism and deliverance.
Dave married his late wife Amber in 2010. He now resides in Pittsburgh with his five children: Sam, Max, Judah, Josie and Louisa.