What is the Catholic moral life? In this episode, Mike continues the conversation with  guest Dr. Matthew Minerd on all things Catholic morality.
Snippet from the Show
Humility is seeing your absolute dependence on God without whom you can do nothing.
---
Shownotes
In Made by God, Made for God: Catholic Morality Explained, Catholics will find a fresh approach to the timeless moral teachings of the Catholic Church. Steeped in Scripture and Catholic tradition, this book reveals the beauty of Catholic morality in a relatable and easy-to-understand way.
Often, Catholic morality is seen as a list of things we can't do. But what it actually presents is a way to live that brings us closer to God and makes our joy complete.
Catholic morality is a roadmap that shows us the way of life God intended for us. Life is better when we follow God's plan!
Made by God, Made for God presents the beauty of living life according to Church teaching, which the Church received from Christ, and it doesn't shy away from tough topics. Have you ever wondered how to explain the Sunday Mass obligation, why exactly we fast, or what the logic of Catholic sexual ethics is? This is the book for you.
Read Made by God, Made for God to discover that Catholic morality is:
Confusing
Boring
Complicated
For theologians
About a relationship with God
Encouraging
Steeped in Scripture
Steeped in Catholic Tradition
For everyone!
---
Resources
Meet Your Hosts
---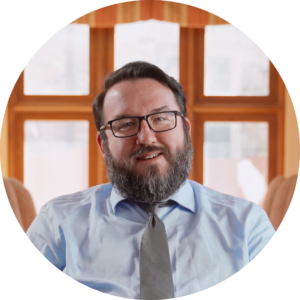 Michael "Gomer" Gormley
Michael spent 17 years in full-time parish ministry and is now the Mission Evangelist for That Man Is You!, a men's apostolate for Paradisus Dei. Michael is a frequent speaker at conferences, retreats, and parish missions all over the US and Canada.
He is the founder and creative director of LayEvangelist.com, and hosts two popular Catholic podcasts: Catching Foxes and Every Knee Shall Bow.
He is married to his college sweetheart, Shannon, and has four beautiful and hilarious children: Kateri, Cecilia, Noah, and Thomas.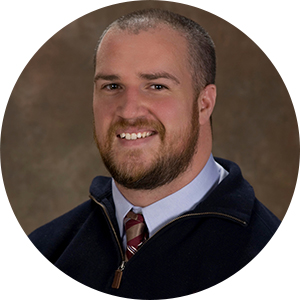 Dave VanVickle
Dave VanVickle fell in love with the Lord at the age of fourteen and has since dedicated his life to bringing others into a radical relationship with Christ.
He is a speaker and retreat leader who focuses on proclaiming the universal call to holiness, authentic Catholic spirituality, spiritual warfare and deliverance. Additionally, Dave has over ten years of experience assisting Priests with their ministries of exorcism and deliverance.
Dave married his late wife Amber in 2010. He now resides in Pittsburgh with his five children: Sam, Max, Judah, Josie and Louisa.