This week's special guest is Juliette Bean, daughter of our host Danielle Bean! She joins us to discuss dating, discernment, and marriage preparation from a Catholic perspective.
Snippet from the Show
God can bring good out of even our simplest choices.
---
Shownotes
If you are interested in hearing more from some of Danielle's family members, check out this episode with her husband Dan.
Dating and Technology
One of the biggest impacts on dating in today's world is technology. It presents both pros and cons. A positive is that with technology, people are better able to stay in touch and stay connected with one another. However, this can also become a negative when it takes the place of in person communication. Constant texting/DMing doesn't always feel as authentic and it can lead to miscommunication due to the lack of facial expressions, body language and tone.
Prayer in a Relationship
Prayer in a relationship is important and so good. However, individual prayer should also remain a priority. Regardless of where you are in your prayer life, single or in a relationship, you can start now. Identify and take some concrete steps to start forming your prayer life.
Setting Expectations
Setting expectations and rules in a relationship is a very key element to a healthy relationship. Taking the time early in a relationship to be open with one another about expectations and the rules you want to have in place is sure to aid greatly in the health of the relationship. Tip: write your expectations/rules down so that you can go back to them and hold yourselves accountable.
Soulmates
Believing in soul mates can lead to trouble in discernment, dating, and even marriage. Yes, God has a plan for each one of us. His plan for marriage is that each spouse works to get their spouse to Heaven. It is unlikely that there is only one person in the world for each of us that is able to get us to Heaven. Love and marriage ultimately comes down to choice. It isn't about always being happy and having the perfect life. Rather it is about choosing each other every single day through joy and sorrow. It is about walking with each other and encouraging each other towards Heaven.
Single and Frustrated
Being single can carry a lot of frustration, especially when you feel certain that you are called to marriage. It is important in a time like this to trust deeply in God. Also, it is important to make real efforts. Make an effort by meeting new people or signing up for Catholic Match. Strive to be the person you want to be. Grow in your faith; develop your spiritual life.
Listener Question (52:20)
Why do I have to cook dinner every day? I love being a stay at home mom but I'm just not motivated to cook dinner every single night.
-Crystal


My new book, Whisper: Finding God in the Everyday, is available to order!


ANNOUNCEMENTS
Join our Girlfriends Podcast Facebook group!
Check out the Catholic Momcast featuring Lisa Hendey and me, available on iTunes!
RETREAT
The You're Worth It! Retreat for Women
Find out more about bringing this unique event for women to your parish, group, or community. Read more and request more information here.
Or find out more about having me come speak at your parish or conference.
CONTACT
Rate and Review Girlfriends in iTunes
Girlfriends on FacebookDanielle Bean on Facebook, Twitter, Instagram, and Voxer
---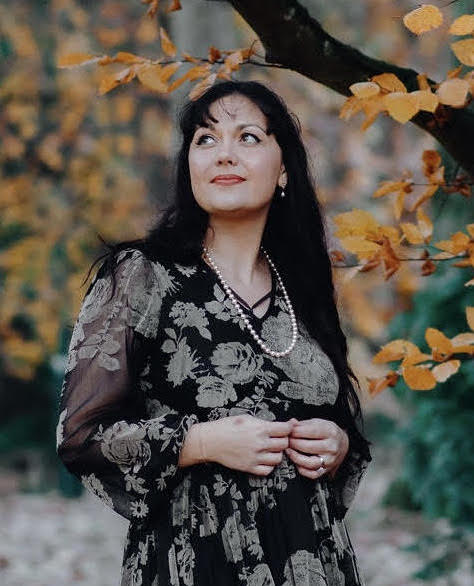 Megan Madden
Megan Madden is a homeschooling mother with a passion for writing and speaking on authentic femininity and virtuous womanhood. In 2017, she began graduate studies in marriage and family at the International Theological Institute in Austria. After moving to Kraków, Poland to work with university students, Megan more personally continued her research on the complementarity of man and woman, particularly on the question of what it means to be a woman. She delved into the study of renowned Catholic writers on women such as St. Edith Stein, Gertrude von le Fort, Alice von Hildebrand, St. John Paul II, and St. Teresa of Avila.
The results were the development of Megan's online ministry A Mother's Lace, as well as speaking opportunities and her book with Ascension: Mary, Teach Me to Be Your Daughter.
Megan lives outside of Oxford, England with her husband, who is a lecturer in theology, and their five children.