How can we bring our faith more into our daily lives? Danielle is joined by guest Kendra Tierney who is the founder of Catholic All Year and the author of The Catholic All Year Compendium. Together they discuss the different ways you can make liturgical living do-able in your home.
Snippet from the Show
When you incorporate liturgical living into your home, the point isn't perfection, the point is relationship and having conversations about faith.
---
Shownotes
About Kendra Tierney
Today's guest is Kendra Tierney, a recently widowed mother of ten living in the wilds of unincorporated Los Angeles county. She has a passion for liturgical living in the home and believes that anything worth doing is worth overdoing. She is the founder and C.E.O. of Catholic All Year, the author of books including The Catholic All Year Compendium and The Catholic All Year Prayer Companion, and the creator of the show Catholic All Year at Home on FORMED.
Kendra shares ideas for making liturgical feast celebration do-able, even for large families, as well as encouragement for moms who struggle perfectionism.
Listener Feedback (32:20)
At the end of today's show, Danielle shares a question from listener Maureen who shares one of her goals from this year's Holy Week and an idea for making spiritual goals more do-able.
Song of the Week
Is it cheating if I share a song my sons wrote and recorded with their friends? I am loving Traveller by BeaverBoard.
Danielle's new book, Whisper: Finding God in the Everyday, is available to order!
---
ANNOUNCEMENTS
Join our Girlfriends Podcast Facebook group!
To go beyond the podcast, join us at the Girlfriends Community, an encouraging and supportive online community for Catholic women from all walks of life.
RETREAT
You're Worth It! A Retreat for Women
Find out more about bringing this unique event for women to your parish, group, or community. Read more and request more information here.
Or find out more about having me come speak at your parish or conference.
CONTACT
Email Danielle Bean
Rate and Review Girlfriends in iTunes
Leave voice feedback
Girlfriends on Facebook, Danielle Bean on Facebook, Twitter, Instagram, and Voxer
---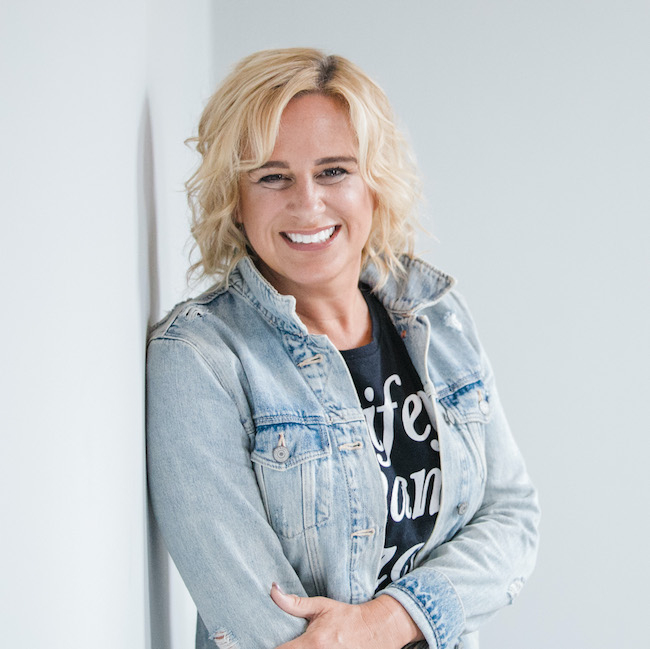 Meet Your Host:
Danielle Bean
A writer, speaker, wife, and mother, Danielle helps women from all walks of life discover their dignity and worth so they can find peace, balance, and joy in family living. Danielle has been married to her husband Dan for 28 years, and together they have eight amazing children.
Danielle is host of The Gist, a talk show for women on CatholicTV, and author of several books, including You Are Enough: What Women of the Bible Teach You About Your Mission and Worth and Momnipotent: The Not-so Perfect Guide to Catholic Motherhood, as well as her latest book, Whisper: Finding God in the Everyday.