My guest this week is Nancy Bandzuch, host of the Catholic Sprouts podcast for kids. She and her husband have been hard at work creating a brand new resource for Catholic families — the Domestic Church Project. This project is a 6-week program to help young families have real conversations about their faith and answer kids' questions as together they build their domestic church. If you are not even sure what that means, this program is for you! It's for Catholic families of all different experiences and backgrounds. It was so innovative, in fact, that it won this year's OSV Catholic Innovation Challenge.
Nancy shares about the need for a program like this one, especially in the age of Covid when many religious education programs are no longer meeting in person. You can learn more about this new project and how your family can benefit from it at DomesticChurchProject.com.
Snippet from the Show


"Catholic parents must learn to form their family as a "domestic Church", a church in the home as it were, where God is honored, his law is respected, prayer is a normal event, virtue is transmitted by word and example, and everyone shares the hopes, the problems and sufferings of everyone else."- Pope St. John Paul II
---
Shownotes
This week, I also share about Ascension's new line of books and other products for kids. I love their interactive Mass board book. Their Great Adventure Bible series for kids is a great mix of education, fun,and activity for preschoolers and school age kids. A great gift idea for your own kids, grandkids or Godchildren this Christmas. Check it all out at Ascension.
I also take on a listener's question about ways to find and build community in real life after being inspired by virtual connections.
Embrace Joy is the virtual Advent retreat I'll be leading beginning December 4. I hope that you will join us (and bring a friend)!
My newest book is one that I wrote with Dan, the Manual for Marriage, a beautiful resource for every couple. In it, Dan and I share reflective essays on marriage and family life, but it also features a large collection of prayers, Scripture passages, hymns, and stories from the saints that will encourage and support you in your married relationship.
I have received so much feedback from all of you about my newest book and the first chapter that I shared with you at the end of episode 210. Giving Thanks and Letting Go: Reflections on the Gift of Motherhood is a book in which I share from my heart about the very real changes, challenges, triumphs, and joys of being a mom in an "emptying nest." You can read that sample chapter at Ave Maria Press. (Use the coupon code BEAN20 to get 20% off your order!)
My book, You Are Enough: What Women of the Bible Teach You About Your Mission and Worth, is available for order! Use the code, GIRLFRIENDS to receive ten percent off your order. Don't miss out on this special available exclusively to listeners of the Girlfriends podcast.
Have feedback or an idea to share? I would love to hear from you!
ANNOUNCEMENTS
Join our Girlfriends Podcast Facebook group!
Check out the Catholic Momcast featuring Lisa Hendey and me, available on iTunes!
RESOURCES
RETREAT
The You're Worth It! Retreat for Women
Find out more about bringing this unique event for women to your parish, group, or community. Read more and request more information here.
Or find out more about having me come speak at your parish or conference.
Contact:
Rate and Review Girlfriends in iTunes
Danielle Bean on Facebook, Twitter, Instagram, and Voxer
---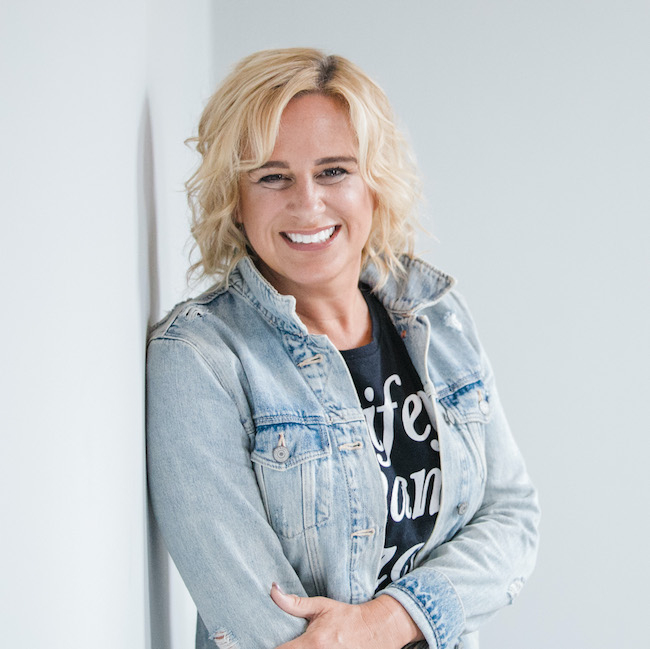 Meet Your Host:
Danielle Bean
A writer, speaker, wife, and mother, Danielle helps women from all walks of life discover their dignity and worth so they can find peace, balance, and joy in family living. Danielle has been married to her husband Dan for 28 years, and together they have eight amazing children.
Danielle is host of The Gist, a talk show for women on CatholicTV, and author of several books, including You Are Enough: What Women of the Bible Teach You About Your Mission and Worth and Momnipotent: The Not-so Perfect Guide to Catholic Motherhood, as well as her latest book, Whisper: Finding God in the Everyday.