Sometimes a kindergarten graduation makes you think about the beautiful potential of each and every human life.
My children are adopted, so the pro life discussion isn't political, it's personal. One thing that we don't talk about as much as the law is the love and support that we should be offering to women in crisis pregnancies. We are made for a culture of life and a civilization of love, so let's not just protect human life, let's also love it.
Snippet from the Show
"It's not just about the law (although the law needs to protect the unborn) it's about building what St. John Paul II calls a culture of life and a civilization of love."
---
Meet Your Host, Colin MacIver: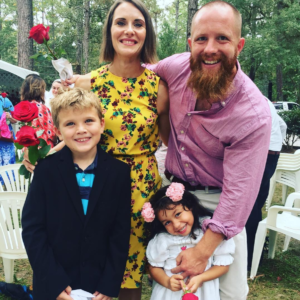 Colin is an enthusiastic transplant to vibrant Louisiana, where he lives with his beautiful wife Aimee and two energetic children, Leo and Zélie. His juggling act involves being a husband, a dad, a teacher, a youth minister, a musician and a national Ascension content creator and trainer.
In his spare time, he eats too many crawfish, savors king cake, plays one-on-one kickball with his son, and tries, for the life of him, to properly load the dishwasher.
Check out Colin's latest work with Ascension: Power and Grace: A Guide to the Catholic Sacraments and Quick Catholic Lessons with Fr. Mike.