Colin unpacks this quote from Venerable Carlo Acutis:
"All people are born as originals but many die as photocopies."

Carlo was a fifteen-year-old who died from leukemia in 2006. He loved computers, film, and comics.
He also loved God, Mary, and the Church, and showed his love by doing three simple things: going to mass, going to confession, and praying the Rosary.

If we want to become the person God has planned for us to be, we can follow Carlo's example and stay close to Christ and the Eucharist.

How?

Go to Mass, go to confession, pray the Rosary.

For more information on Venerable Carlo Acutis, check out this website.
Quote source: carloacutis.com
---
Meet Your Host, Colin MacIver: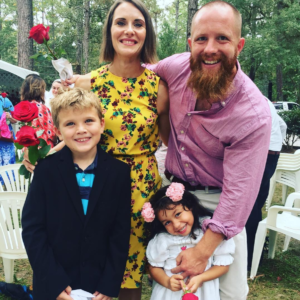 Colin is an enthusiastic transplant to vibrant Louisiana, where he lives with his beautiful wife Aimee and two energetic children, Leo and Zélie. His juggling act involves being a husband, a dad, a teacher, a youth minister, a musician and a national Ascension content creator and trainer.
In his spare time, he eats too many crawfish, savors king cake, plays one-on-one kickball with his son, and tries, for the life of him, to properly load the dishwasher.
Check out Colin's latest work with Ascension: Power and Grace: A Guide to the Catholic Sacraments and Quick Catholic Lessons with Fr. Mike.