Are we able to forgive those who have hurt our loved ones? Today, Jeff gives some words of encouragement regarding forgiveness, especially when people have hurt those closest to us.
Snippet of the Show
"I have said this to you, that in me you may have peace. In the world you have tribulation; but be of good cheer, I have overcome the world." – John 16:33
---
Shownotes
Forgiveness and Unforgiveness 
"But if any one has caused pain, he has caused it not to me, but in some measure—not to put it too severely—to you all. For such a one this punishment by the majority is enough; so you should rather turn to forgive and comfort him, or he may be overwhelmed by excessive sorrow. So I beg you to reaffirm your love for him. For this is why I wrote, that I might test you and know whether you are obedient in everything. Any one whom you forgive, I also forgive. What I have forgiven, if I have forgiven anything, has been for your sake in the presence of Christ, to keep Satan from gaining the advantage over us; for we are not ignorant of his designs." – 2 Corinthians 2:5-11
The Parable of the Unforgiving Servant
"Therefore the kingdom of heaven may be compared to a king who wished to settle accounts with his servants. When he began the reckoning, one was brought to him who owed him ten thousand talents; and as he could not pay, his lord ordered him to be sold, with his wife and children and all that he had, and payment to be made. So the servant fell on his knees, imploring him, 'Lord, have patience with me, and I will pay you everything.' And out of pity for him the lord of that servant released him and forgave him the debt. But that same servant, as he went out, came upon one of his fellow servants who owed him a hundred denarii; and seizing him by the throat he said, 'Pay what you owe.' So his fellow servant fell down and besought him, 'Have patience with me, and I will pay you.' He refused and went and put him in prison till he should pay the debt. When his fellow servants saw what had taken place, they were greatly distressed, and they went and reported to their lord all that had taken place. Then his lord summoned him and said to him, 'You wicked servant! I forgave you all that debt because you besought me; and should not you have had mercy on your fellow servant, as I had mercy on you?' And in anger his lord delivered him to the jailers, till he should pay all his debt. So also my heavenly Father will do to every one of you, if you do not forgive your brother from your heart." – Mathew 18:23-34
Resources
---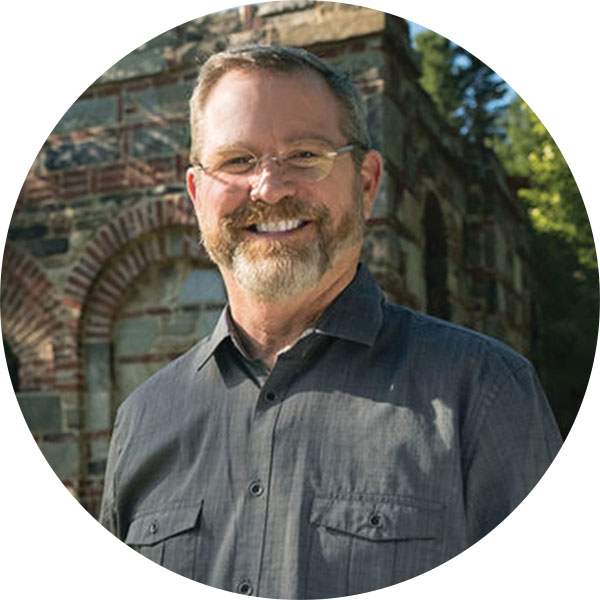 Meet Your Host: Jeff Cavins
Jeff Cavins is passionate about helping people understand Scripture and become disciples of Jesus Christ. Though he was born Catholic, Jeff went to Bible school and served as a protestant minister for twelve years before reverting to the Catholic Faith. Jeff then received his MA in Theology from Franciscan University of Steubenville. Since then, he has become a leading Catholic evangelist and author.
Jeff created The Bible Timeline learning system, which revolutionized Catholic Bible Study for millions of Catholics. Since its introduction, Jeff has developed The Great Adventure series of Bible studies to help people better understand Sacred Scripture and its meaning for their lives.