Danielle is joined by special guest Keaton Douglas to discuss the struggle of addiction and how each of us can help people on the road to recovery.  Keaton shares about her work with I THIRST Initiative. She also tells the story of her conversion and how she ended up working with those struggling with addiction.
Snippet from the Show
When we hold onto unforgiveness, it is like a poisonous snake lives within us. It is such a burden to hold onto resentment.
---
Shownotes
This Week's Guest
Keaton Douglas is the Executive Director of the I THIRST Initiative, a Mission of the Missionary Servants of the Most Holy Trinity. She is a consultant, educator, counselor, and frequent guest speaker in the field of addiction and recovery, particularly as it pertains to the interface ofCatholic spirituality and recovery. Her new book is The Road to Hope: Responding to the Crisis of Addiction, published by Our Sunday Visitor.
From Danielle
We discuss how she left a successful career as a singer and became involved in this kind of ministry. Keaton has a real heart for those who struggle with addiction and she shares why she thinks the Church needs to be more candid about the challenges families face today.
Danielle's new book, Whisper: Finding God in the Everyday, is available to order!
Listener Feedback (27:18)
Danielle hears from an anonymous listener who is looking for prayers as her son struggles through dating and trying to find "the one." Danielle offers advice on how we can walk with our children as they try to figure out their path in life.
Song of the Week
How about a classic Bob Dylan this week? Don't Think Twice, It's All Right
---
ANNOUNCEMENTS
Join our Girlfriends Podcast Facebook group!
To go beyond the podcast, join us at the Girlfriends Community, an encouraging and supportive online community for Catholic women from all walks of life.
RETREAT
You're Worth It! A Retreat for Women
Find out more about bringing this unique event for women to your parish, group, or community. Read more and request more information here.
Or find out more about having me come speak at your parish or conference.
CONTACT
Email Danielle Bean
Rate and Review Girlfriends in iTunes
Leave voice feedback
Girlfriends on Facebook, Danielle Bean on Facebook, Twitter, Instagram, and Voxer
---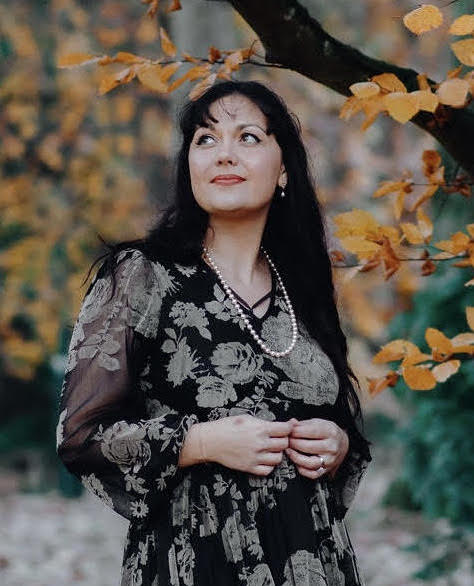 Megan Madden
Megan Madden is a homeschooling mother with a passion for writing and speaking on authentic femininity and virtuous womanhood. In 2017, she began graduate studies in marriage and family at the International Theological Institute in Austria. After moving to Kraków, Poland to work with university students, Megan more personally continued her research on the complementarity of man and woman, particularly on the question of what it means to be a woman. She delved into the study of renowned Catholic writers on women such as St. Edith Stein, Gertrude von le Fort, Alice von Hildebrand, St. John Paul II, and St. Teresa of Avila.
The results were the development of Megan's online ministry A Mother's Lace, as well as speaking opportunities and her book with Ascension: Mary, Teach Me to Be Your Daughter.
Megan lives outside of Oxford, England with her husband, who is a lecturer in theology, and their five children.