Are you ready for Holy Week? Holy Week is a wonderful opportunity to grow in virtue and go deeper in relationship with God. Here are 9 simple ideas to make Holy Week a blessed and fruitful time for yourself and your family.
Snippet from the Show
Give yourself the gift of forgiveness this Holy Week.
---
Shownotes
My new book, Whisper: Finding God in the Everyday, is available to order!
Fast or Abstain on More Days
You have to fast and abstain on Good Friday, but maybe you can add a little more sacrifice on other days of the week, to offer it up in preparation for Easter?
Read Scripture
If you don;t already have a daily habit of reading the Bible, Holy Week is a great time to get started. You might spend some time with your Bible in the morning or before bed at night. Or tune into the Bible in a Year podcast with Fr. Mike!
Make a Holy Hour
You can do this on your own, or invite your husband or kids to come with you. Find out where there is Eucharistic Adoration near you, and get yourself there!
Go to Confession
No more excuses. You need the grace of the sacrament to combat sin in your life. Go to confession, and bring a friend!
Clean Your House
Decluttering a neglected closet or garage is a tangled experience of the kind of "cleaning out" we are meant to be doing spiritually during Holy Week. Weall have too much stuff. Let go of it and bless someone who could use your clothing, books, or unused appliances.
Forgive Someone
Who do you need to forgive? We all have injuries,big and small, and we all struggle sometimes to be merciful to those who have hurt us. Holy Week is a perfect time to let go of resentments, reflect on Jesus' sacrifice on the cross, and forgive someone who has hurt us.
Keep Silence
It's such a noisy world! Your Holy Week will be enriched by the experience of silence. You might keep the radio turned off in your car or leave your phone at home while you run errands, or observe total silence between the hours of 12:00 pm and 3:00 pm on Good Friday.
Get to the Liturgies
Holy Week is filled with opportunities to go to Mass and practice other devotions like adoration or the Stations of the Cross. Take a look at your schedule and make time to go to as many as possible.
Do Something Tangible
Whether it's a craft or a recipe, we all "learn" by doing, just like children do. Why not have a little fun with your Holy Week traditions? A couple of recipes I mention are Resurrection Cookies and Resurrection Rolls.
---
ANNOUNCEMENTS
Join our Girlfriends Podcast Facebook group!
To go beyond the podcast, join us at the Girlfriends Community, an encouraging and supportive online community for Catholic women from all walks of life.
RETREAT
You're Worth It! A Retreat for Women
Find out more about bringing this unique event for women to your parish, group, or community. Read more and request more information here.
Or find out more about having me come speak at your parish or conference.
CONTACT
Email Danielle Bean
Rate and Review Girlfriends in iTunes
Leave voice feedback
Girlfriends on Facebook, Danielle Bean on Facebook, Twitter, Instagram, and Voxer
---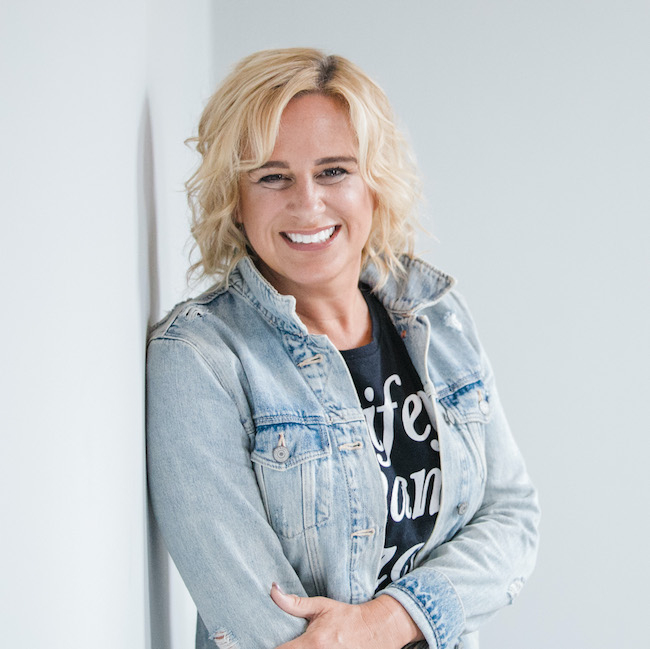 Meet Your Host:
Danielle Bean
A writer, speaker, wife, and mother, Danielle helps women from all walks of life discover their dignity and worth so they can find peace, balance, and joy in family living. Danielle has been married to her husband Dan for 28 years, and together they have eight amazing children.
Danielle is host of The Gist, a talk show for women on CatholicTV, and author of several books, including You Are Enough: What Women of the Bible Teach You About Your Mission and Worth and Momnipotent: The Not-so Perfect Guide to Catholic Motherhood, as well as her latest book, Whisper: Finding God in the Everyday.