Passing on the faith to your children in today's culture is not easy. In this episode, Jeff draws from the Old Testament to share 4 opportunities to instruct your children in the faith, and to help them live out the gospel in a world that often opposes it. 
Snippet from the Show


Make the most of every opportunity, know what the will of the Lord is, and pass that on to you children.
---
Shownotes
In the book of Deuteronomy, Moses gives us four opportunities to pass on the faith and instruct our children.
"And these words which I command you this day shall be upon your heart; and you shall teach them diligently to your children, and shall talk of them when you sit in your house, and when you walk by the way, and when you lie down, and when you rise."- Deuteronomy 6:6-7 
When You Sit at Home
Gather around the table as a family for a meal once a day and engage in a conversation where you can tie in the faith.
Look at the Liturgical Calendar and identify any notable feast days that you can use to teach your children about a saint, an aspect of the faith, or a part of Jesus' life. 
Know the Gospel reading of the day so that you can bring it into a conversation or discussion with them. 
Share the faith during daily chores or when you're watching TV.
When You Walk Along the Road
When you're running errands with your children or driving them to school, share the faith in the car.
On your way to Mass or on your way home from Mass, talk to your children about the Gospel reading and how they can apply it in their lives.
When You Get Up
Pray over your children in the morning and make sure you give them your blessing on their way out. 

The Aaronic Blessing:  "The Lord bless you and keep you; the Lord make his face to shine upon you, and be gracious to you; the Lord lift up his countenance upon you, and give you peace." – Numbers 24-27

Share with your children short scripture passages, a saying of a saint, or a simple truth that they can carry with them throughout the day. 
When You Lie Down
Find a time of prayer every night and pray together.
If your children are young, read them a story, or share a story about your own life. Tell them stories about their own lives too, maybe a funny story about them when they were younger.
Assure them of the Lord's protection and love for them as they go to sleep.
Resources
Email us at tjcs@ascensionpress.com
Text "jeffcavins" to 33-777 to subscribe and get added to Jeff's shownotes email list!
The Activated Disciple by Jeff Cavins
Ascension is pleased that our Catholic Community is starting to come Together Again — at our parishes, with Jesus in the Eucharist, or in small group settings where you can share and live in Christ. We invite you to explore our many resources and programs to help us all come together again
---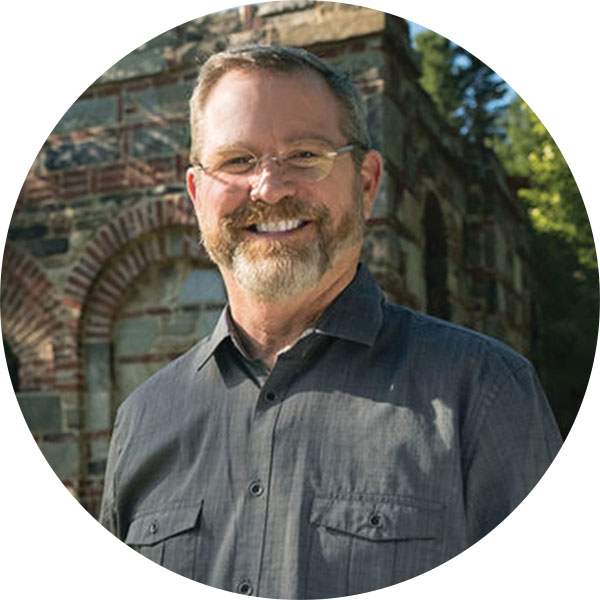 Meet Your Host: Jeff Cavins
Jeff Cavins is passionate about helping people understand Scripture and become disciples of Jesus Christ. Though he was born Catholic, Jeff went to Bible school and served as a protestant minister for twelve years before reverting to the Catholic Faith. Jeff then received his MA in Theology from Franciscan University of Steubenville. Since then, he has become a leading Catholic evangelist and author.
Jeff created The Bible Timeline learning system, which revolutionized Catholic Bible Study for millions of Catholics. Since its introduction, Jeff has developed The Great Adventure series of Bible studies to help people better understand Sacred Scripture and its meaning for their lives.