If we want a balanced Christian life, we need to get back to basics and practice sound fundamentals. Colin lays out these three basics from his son's second grade religion class that every Catholic needs to actually do to live faithful, holy lives.
Daily prayer – We really need prayer, now and always. Let's talk and listen to God everyday.
Receive the sacraments – Having a clear conscience before God in confession and being nourished by the Eucharist are essential.
Practice virtues – Do what is good and resist what is evil. Look at the example of Jesus and let him lead you forward in morality.
Snippet from the Show
Get back to basics and practice sound fundamentals – sounds pretty obvious right? Why aren't we doing it? Getting back to the basic core of Christian life is the key to holiness.
---
Meet Your Host, Colin MacIver: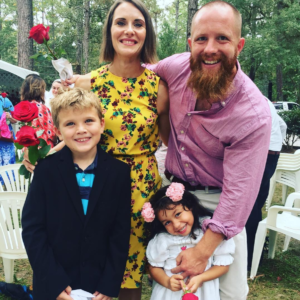 Colin is an enthusiastic transplant to vibrant Louisiana, where he lives with his beautiful wife Aimee and two energetic children, Leo and Zélie. His juggling act involves being a husband, a dad, a teacher, a youth minister, a musician and a national Ascension content creator and trainer. In his spare time, he eats too many crawfish, savors king cake, plays one-on-one kickball with his son, and tries, for the life of him, to properly load the dishwasher.