What does a teen philosopher have to say? I interviewed some of my students about the problems they face in 2019, and this week we're hearing from Kelly.
Kelly talks about having the desire to hear advice that is directed exactly at the problems of today and is unclouded by unresolved issues or baggage.
Snippet from the Show
"How easy it is for us to carry our unresolved issues into our parenthood and ministry and interactions with teens."
Meet Your Host, Colin MacIver: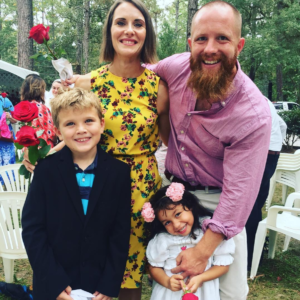 Colin is an enthusiastic transplant to vibrant Louisiana, where he lives with his beautiful wife Aimee and two energetic children, Leo and Zélie. His juggling act involves being a husband, a dad, a teacher, a youth minister, a musician and a national Ascension content creator and trainer.
In his spare time, he eats too many crawfish, savors king cake, plays one-on-one kickball with his son, and tries, for the life of him, to properly load the dishwasher.
Check out Colin's latest work with Ascension: Power and Grace: A Guide to the Catholic Sacraments and Quick Catholic Lessons with Fr. Mike.