What's going to happen in the fall?
Will kids be in school? Will parishes be able to have face-to-face engagement with youth for sacramental prep or will that all be online or somewhere in between? 
Might we be doing sacramental prep on a giant spacecraft as we are whisked away from our terrestrial home in search of another planet to colonize( ala Interstellar)?
Will we need to form and catechize whilst fending off sharks raining down from the skies?
Well—it's 2020—so who knows.
But, whatever the future holds, we have to plan and move forward somehow.
That—in this moment—just isn't easy.
At all.
Proactive, Creative Thinking
It is likely that the answer to these questions will vary from state to state, city to city, diocese to diocese. It is possible that the year will start off one way, shift to another way, and then flip back again. (Not trying to stress you out. I'm with you. Deep breaths.)
In my parish, Confirmation prep happens mainly during the summer, so we've been faced with lots of fast decisions and, trying to be positive. We have had many opportunities to innovate and design.
Thinking along with schools that have been planning for various scenarios has been helpful for us as we plan for parish activities. Here is the breakdown of contingencies that many schools have been planning for: 
There is the traditional in-person formation, like we used to do back in the good old days, except now it will have to happen masked and six feet apart. It is still likely that having a digital option for this in your back pocket will be a must. It may be as simple as recording a session, or having a solid digital backup that engages candidates and involves parents.

And then there is a hybrid, where we take a bit of column A and a bit of column B to make for a safe and workable solution to—dare I say—-"these unprecedented times." Here you might account for live and virtual attendance and will need materials that work for either or both.
For our parish Confirmation program we have found that hybrid thinking is a good place to start. The recipe for our 120-plus candidates is:
Multiple instances of live events to make social distancing possible


a virtual option open to all candidates for everything but reconciliation and Confirmation itself


two live tracks to provide for calendar peculiarities and to spread out candidates


weekly communication and check in with parents so they feel empowered, encouraged, and in the loop.
It isn't perfect, but it could even be, given the really odd circumstances and challenges, an improvement from our program last year. COVID doesn't let you coast, so proactive and creative thinking is a must.
---
Here are some central things that we have been thinking about and I'll add that these are things that Chosen, Ascension's Confirmation program, is certainly helpful for.
With parish engagement being limited—due to the pandemic, as they say—shouldn't parents and sponsors have a more central role in candidate formation?
Yes! In fact, their role should always be central. The research tells us that parental faith engagement, along with the ability of families to share about their spirituality, amount to the largest indicator of whether or not a young person will continue in the practice of their faith. This was true well before COVID-19 and will be true long after all of this is an odd and foggy memory. So—dust off your Chosen Parent and Sponsor Guides, hop on a Zoom meeting or have a socially distant meeting, and build confidence among parents and sponsors. (The Chosen Director's Manual actually prescribes what these sessions could look like.)
Parents and sponsors can, especially if aided by the other solid sources in the Chosen program, be critical formators along with your parish team. Engaging parents and sponsors, mentoring them in the basics of having faith-centered conversations, and supporting them along the way, will not only mean a better experience for candidates, but could be the spark that brings parents and sponsors more deeply into their own faith.
I wish there was a library of seventy or so great video lessons that could help. Maybe we could get Chris Stefanick, Fr. Mike Schmitz, Nashville Dominican Sisters, Deacon Harold Burke-Sivers, Jackie Angel, Brian Butler, and others. It could come with an easy-to-use workbook. Wait, what if it were all available online? 
We're way ahead of you.
First off, each physical workbook comes with a code for video access at home. Secondly, with our new platform, the entire Chosen candidate experience is available online! (Yes. You read that correctly and yes, this is new.) Whether in person or online, your candidates and their parents can engage the full Chosen library. That was great news in 2019 and even better news in 2020.
How do I check to make sure that formation from home is actually happening?
This has been a bit of a challenge. There are a few things that can be helpful. Firstly, the Chosen Director's Manual includes multiple-choice quizzes for each lesson. These could easily be translated into a Google Form quiz. Secondly, simple online forms asking candidates to reflect about their experience of the session can tell you lots about their level of engagement and reaction to what is being taught. This is what we have arrived at in our parish where there are both live and remote candidates for various sessions. There are ways to assess online and you may end up learning more about your candidates than you would in a traditional format. There is also the option of having a follow-up conferencing session (on Zoom or Google Meet) to discuss assigned video and workbook material. This one isn't easy, but it is doable. Live small groups can be hard with social distancing. Zoom, Google, and other video conferencing tools can help. (Check in with your diocese about safe environment protocols, including policies on recording calls.) 
---
So, deep breaths. Confirmation preparation can happen in 2020. It can even be more powerful than it was in 2019. Why do I say that?
Candidates, parents, and the rest of us have been shaken out of complacency and are potentially more open than ever.


Parishes are being forced out of doing the same old things and we may just avoid getting the same old results.


2020 forces the central issue of engaging and empowering parents. We might end up facilitating the Catholic renewal of entire families. 
At Ascension we have some helpful tools, even for forming your team. (Maybe that's a whole other blog post.) Even if we can't say what will happen in the world in the fall, we can make a solid Confirmation preparation plan that will account for whatever that might be.
---
You May Also Like:
---
---
---
---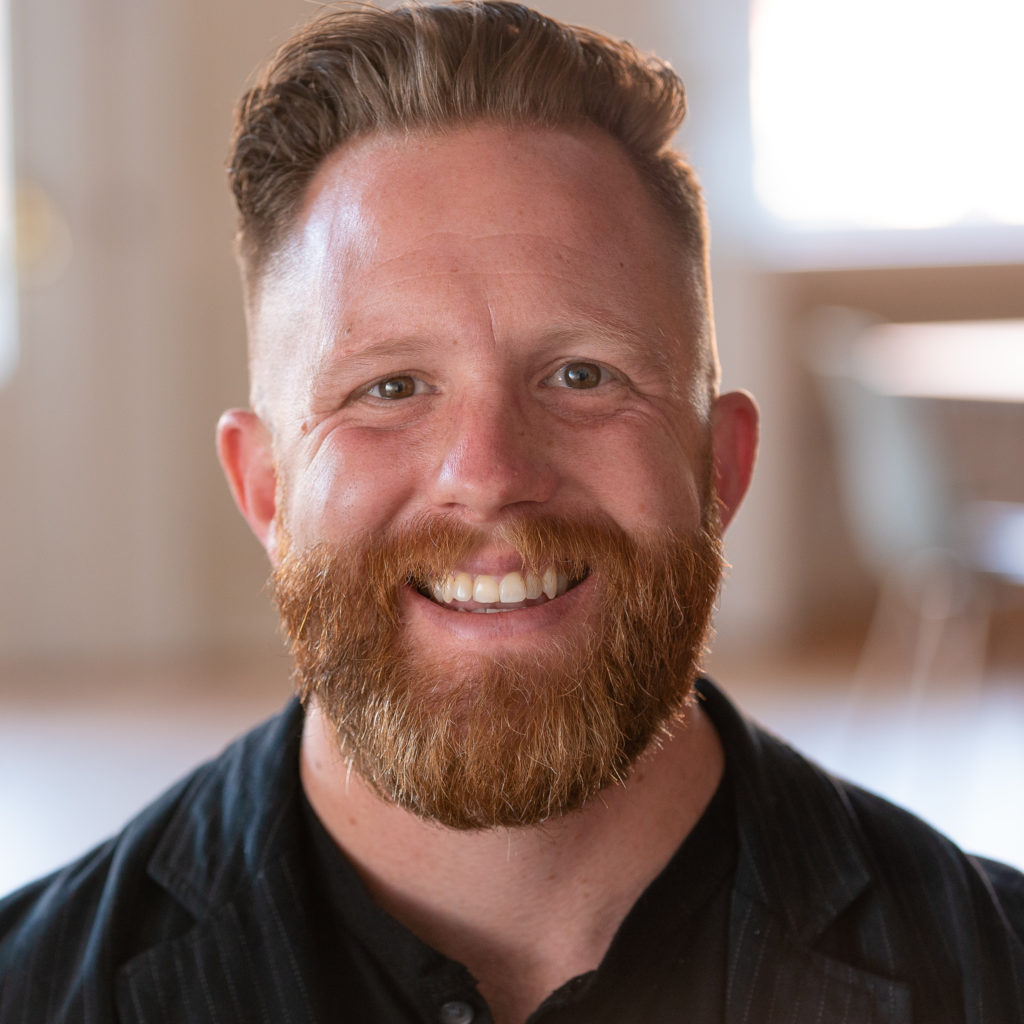 Colin MacIver teaches theology and has served as the religion department chair and campus ministry coordinator at St. Scholastica Academy in Covington, Louisiana. He is the author of the guide to Quick Catholic Lessons with Fr. Mike. He and his wife, Aimee, are co-authors and presenters of Theology of the Body for Teens Middle School Edition. They are also co-authors of the Power and Grace Guidebook, and the Chosen Parent's and Sponsor's Guides. Colin hosts The Tightrope podcast.
---
Featured photo by Emma Matthews Digital Content Production on Unsplash
---