"The Last Dance" is an ESPN ten-part documentary on the legacy of Michael Jordan that debuted in April. Jordan is, unequivocally, the most influential sports figure of the past fifty years. From his shoe brand and Nike dynasty, to his tongue-out killer demeanor on the court and his "like Mike" commercials, he owned it all.
Michael is remembered, though, for his play of the game more than anything else. As I sat down on my couch, along with millions of others in their homes, there was one question that everyone wanted answered: what made him so successful at his craft?
The series centered around the 1997-98 NBA season that was coined by coach Phil Jackson as the team's "last dance," their last shot to win the title again and make the Chicago Bulls franchise unprecedented in winning three championships in a row for the second time in a decade. Throughout the course of the documentary, there are flashbacks to earlier periods in Jordan's life and basketball career. However, the trait that resounded in his life no matter what arena, game, or sport he was playing was his competitiveness. This is the characteristic in which countless members of the media and numerous journalists and experts have pointed out as the defining factor to his greatness. He never accepted or even thought about losing.
Dive into the Current
There is no doubting his competitive nature and drive to win, but the real question behind this is what enabled him to win? Anyone can be competitive and run after victory, but only one person can raise the trophy; there is only one MVP, one gold medalist. What gave Jordan the edge above the rest of his opponents? What was his recipe for success as a competitor? I would highlight one overlooked trait about Jordan, a quality that appears to be forgotten by most: a specific and attentive approach to the present.
Every person to ever walk this planet can relay an experience of speaking with someone about a topic, but knowing intensely that this person's mind is elsewhere. Humanity is consistently peering into the past and fearing the future, and we so often neglect the moment in front of us. We become overwhelmed by our past mistakes or sins, worrying if they'll catch up to us; we are infatuated with what is coming up next on our agenda at work or in leisure, debating what the next course of action should be. All is accomplished and we finish our current task and wonder, how come that did not turn out how I thought it would?
Meanwhile the physical, mental, and spiritual giants are consuming themselves with the present task at hand and living their best life. Jordan's greatness revolved around this forgotten and unspoken trait. Whether it was practice, physical therapy, weight lifting, golf, cards, or a game created from his imagination, Michael was always one-hundred percent present. He did not dwell on the loss of the game from the night before and he was not consumed about the matchup of the upcoming road trip: he dove into the current game, play, minute, and second.
The Divine Moment
When we do likewise in our own lives we become victorious, not in the sense of wins versus losses, but in the grand scheme of divine providence. God wants us in this moment and he desires for us to meet him each instant in a dramatic fashion. When we turn our attention from him in the now, we'll always be missing him because we'll never truly be present.
This is not a deification of Jordan (although some would do that), nor is it a call for winning each prayer experience or conversation. This is simply a key takeaway from investigating the qualities of the man who some are saying was the most successful person at his or her respective career to ever live. That is a bold statement, and there has to be something tremendous to learn from someone of this magnitude. Why not take what he applied to sports and apply it to faith?
God desires greatness from us all, it is called sanctity and sainthood; Christ calls us to sin no more (John 8:11) and to follow him without holding anything back, it is called repentance and intentional discipleship. Maybe God is asking us to reflect on how we approach the present moment. Are we all in on the person in front of us? Are we convinced that God speaks to us and is present with us, each second of every day?
Let us be "like Mike" when it comes to our relationship with God. Sink your feet into the present moment, and you'll find that the reward is not a last dance that is concerned with lifting a trophy, but an everlasting kingdom wrapped up in the divine moment of God being present with us.
---
You May Also Like:
---
---
---
---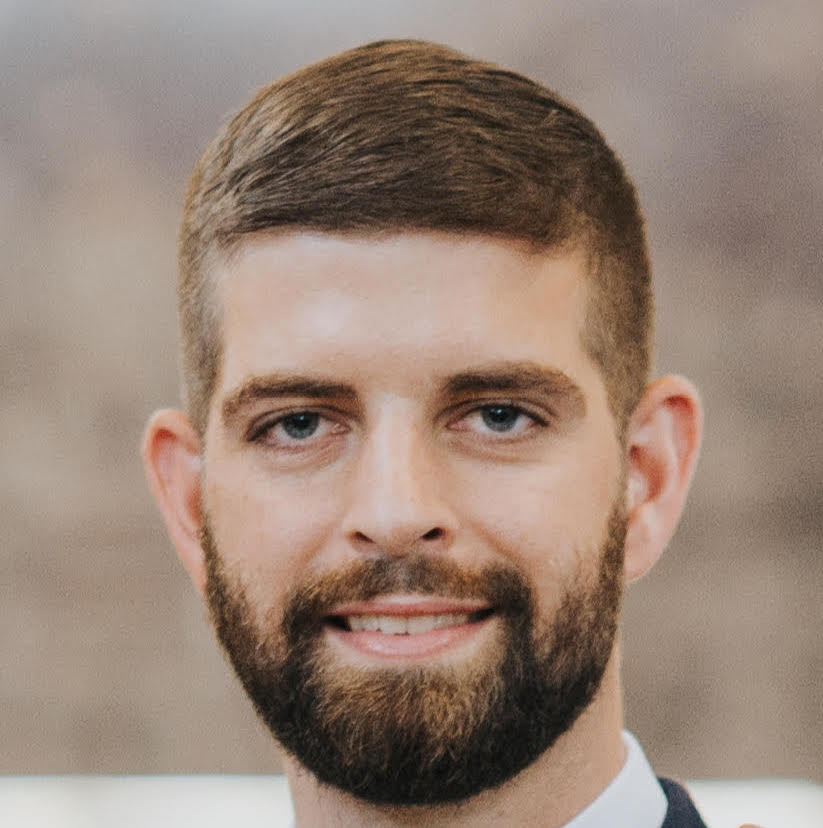 Thomas Griffin teaches apologetics in the Religion Department at a Catholic high school and lives on Long Island with his wife. He has a master's degree in theology from St. Joseph's Seminary and College along with a bachelor's degree in theology and philosophy from Molloy College. Thomas has written for several online Catholic blogs. Follow his (and his twin brother's) article posts and videos @CalledTwin.
---
Featured photo by Howard Chai on Unsplash
---