As I write this, I'm fresh off the experience of an epic five-week road trip with my son Adam.
While the art and science of traveling 7,500 miles with a 19-year-old in a MINI Cooper is fodder for a blog post, I spent much of our adventure pondering a single Bible verse.
In 1 Peter 3:15, the apostle offers encouragement to the faithful of his time:
"Always be ready to give an explanation to anyone who asks you for a reason for your hope."
In the following verse, Peter teaches that their evangelization be tempered with gentleness and respect, and delivered with a clear conscience.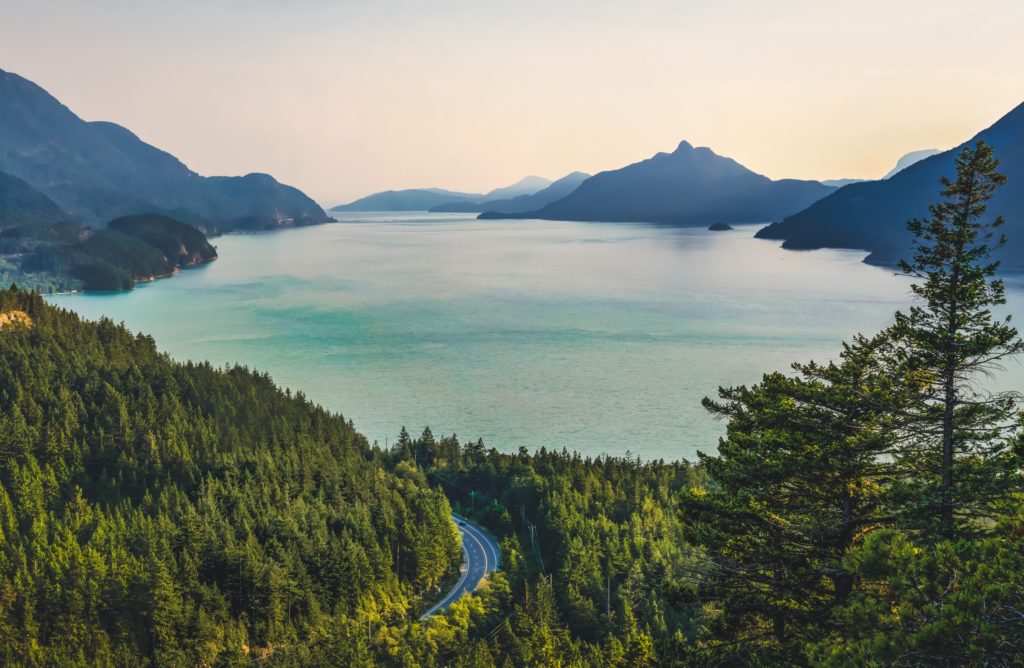 As we drove across the magnificent U.S. and into beautiful Canada on our excursion, Adam and I made literally scores of new friends along the road. It often happens that within a line or two of introduction, I share that I am a Catholic.
My faith is as central to my being as my brown eyes or my vocation to motherhood. It defines me as a person, informs my actions, and lays foundation for my life's greatest goals.
And over the past few weeks I've found that venturing outside my comfort zone and into new venues provides a fresh perspective on those three words at the heart of 1 Peter 3:15: "Always be ready".
Are You Ready?
With so much national news attention on our Church these days, I met folks in certain parts of the country who didn't know a single Catholic, but were intrigued by what they'd heard of late about us.
In separate conversations, I chatted with new non-Catholic friends who were following Pope Francis on Twitter or had heard about the Church's humanitarian responses in Iraq, Syria and along the southern borders of our country.
These opening salvos, often delivered in a somewhat defensive manner, were an opening for me to share a bit about the Church I love and the God I serve.
But I've learned to tread carefully in such moments.
It's easy, when someone asks us questions like this, to misperceive the motivation behind it.
Avoid Those Social Media Smack-downs
In some cases, we may hear their question as an attack and respond in similar fashion.
If you've ever been involved in sharing your faith in a venue such as Facebook, you know how unproductive these types of dialogues can be. (In these moments, I try to remind myself of St. Peter's instruction towards gentleness and respect.)
We might hear a question about our faith and understand that behind it wait many other questions—deeper and more subtle—from new friends who are lost and seeking something in their lives. They may recognize in us something they desire for themselves: a sense of the peace, happiness, and grace that we experience as Christians. A simple, "What's up with that pope of yours?!" delivered with a laugh could actually be an invitation to share the true reason for our hope.
But we may be sorely tempted to laugh back, dodge the bullet, and simply move the conversation along to safer pastures. In those moments, we fail to "always be ready". We may avoid the temporary discomfort that accompanies sharing our faith, but we have also lost a golden opportunity to share the hope that is within us.
You Weren't Made for Fear
The words that come after my favorite three ("always be ready") in 1 Peter 3:13-15 hold the key ingredients to being ready when such opportunities present themselves:
"Now who is going to harm you if you are enthusiastic for what is good? But even if you should suffer because of righteousness, blessed are you. Do not be afraid or terrified with fear of them, but sanctify Christ as Lord in your hearts."
Often, in praying with these verses, I marvel how St. Peter could have written something thousands of years ago that could be so relevant to the challenges I face today as a believer.
It's almost as though he foresaw twenty-first century "Evangelism 101" moments: the messiness of a Facebook faith smackdown, a Catholic combox war on a blog, or even the ugliness that can come up at a family dinner when one present has a disdain for our Church.
And in these verses, Peter provides exactly what I need to enable me to "always be ready". By reminding me to "sanctify Christ as Lord" in my heart, St. Peter helps me to lay a firm foundation for these moments. For me, such sanctification isn't an easy one-step process, but rather a day-to-day journey of prayer, reception of the sacraments, and trust in God's ultimate wisdom and providence.
I won't claim that I'm successful every time an opportunity to share my faith presents itself, but these days I am making it a high priority to "always be ready."
Now Over to You:
Have you ever had a friend or relative ask you a question that gave you the chance to share your faith? How did you reply?
---
You May Also Like:
---
About Lisa Hendey
Lisa M. Hendey is the Founder of CatholicMom.com and the author of The Grace of Yes and A Book of Saints for Catholic Moms. Lisa writes in multiple Catholic venues and maintains an active speaking calendar, presenting on faith, family, technology and evangelization topics. Visit her at www.LisaHendey.com.
---
Featured photo by averie woodard on Unsplash, mountain lake road photo by Larry Chen on Unsplash, and photo of birds by Chiltepinster via Wikimedia Commons
---
This blog post first appeared on The Great Adventure Blog (biblestudyforcatholics.com) on August 21, 2014. Find out more about Great Adventure Bible studies here or by clicking the banner below:

---