It has been more than fifty years since Bishop Fulton J. Sheen captured the attention of television viewers throughout the nation with his dynamic presence, wit, and wisdom. These days, with the possible exception of comedians like Stephen Colbert and Jim Gaffigan, the idea of an American Catholic commanding such a broad primetime television audience is hard to imagine.
I would contend, however, that we are actually seeing the birth of what could be called a "new savvy" in other, increasingly popular areas of Catholic outreach. This "new savvy" manifests itself primarily through young adult Catholics, eager to marry twenty-first century technology and style with the timeless beauty and teachings of the Catholic Church.
Truth, Goodness and Beauty
A few decades ago, I remember marveling to my brother, a trained musician and a fan of most musical genres, about the coolness and novelty of the pop/rock group Def Leppard's album Pyromania. My brother suggested that groups such as Def Leppard burst on the scene due to their unconventionality, spawned in part by their youth. They had not yet been caught up in the corporate music machine. They were not neutered of their uniqueness and raw energy by ideas of "how things are done around here." In a sense, they don't know what they don't know. They did not know the written or unwritten policies of how music was to be commercially created. And this often results in fabulous creations.
I think we have been seeing something similar emerge in the past ten years among young, talented, and creative Catholics. There is an unconventionality and newness of approach, an unfiltered, outside-the-box mindset that is resulting in great initiatives and extraordinary breakthroughs that make use of rapidly evolving internet technologies and other means of communicating the Catholic message.
In everything from podcasts like Catholic Stuff You Should Know and Catholic Creatives, to video production and graphic design companies like Likable Art and Outside da Box, to the UK theatre program Ten:Ten Theatre Company, to the beautifully designed Aleteia blog platform, I have noticed a surge of new initiatives that unify compelling content with high production quality, excellent design, and awareness of audience. This trend brings the best that social media technologies and innovative design techniques have to offer into the service of Truth, Goodness, and Beauty.
Seeing the Upside
While many of these projects are still in a nascent stage, some—like Catholics Come Home, have a very broad reach. Catholics Come Home estimates that its commercials inviting inactive Catholics to return to the Church have reached hundreds of millions of viewers since the company started in 1998. Meanwhile, YouTube videos by Word On Fire and Ascension Presents (part of our work at Ascension) boast tens of thousands of viewers. Though these numbers are small if you compare them to the weekly stream of viral videos, they represent a growing capacity within Catholic media organizations to successfully embrace and utilize contemporary technologies.
As a few of them explain in this video from Catholic Creatives, many of these young innovators are tired of the status quo. They contend that "bad art" carried out within the Church's work is not only an offense against good taste, but also hinders our evangelization efforts. For example, screenwriter Barbara Nicolosi speaks about how Hollywood doesn't need Christians creating overtly "Christian art" as much as it needs Christians who simply create "good art." Why? Because good art echoes the true, good, and beautiful, which is usually a more effective way to evangelize an uncatechized, largely secular age. Some savvy Catholics may even contend that it is almost sinful no to do so, in that we are not being good stewards of the gifts God has given us.
I think this is a very positive trend, though it might meet with some skepticism among those who are comfortable doing things in more traditional ways. I am actually seeing the upside of this new approach at Ascension: the young (and supposedly unenlightened) on our staff are enlightening me and older members of my team on new ways to deliver the apostolic Catholic Faith to a world in desperate need of its truth.
Celebrate the New Savvy
Similar to the founding of EWTN in the early 1980s, this vibrant new trend is coming from outside the Church establishment yet is reinvigorating this same establishment through profound love of Christ and commitment to the teachings of the Church. Due to a mix of courage and ignorance of more traditional approaches or "Church culture practices", these young creative professionals and artists seem to have stumbled across exactly what the Church needs to be doing in a time such as this.
In the spirit of St. John Paul II, they are fearless in their embrace of the arts. Like Pope Francis, they are quintessentially outside of the norm when it comes to how they seek to share the gospel. I do not think they are breaking old molds just for the sake of change from the past, but because of a genuine love for the Lord and the Faith—and beauty. These virtues are welling up inside them and they have no option but to share these gifts, even if they are misunderstood at first or result in some bumps and bruises along with way. This is a trend we should all celebrate and encourage, especially those of us in positions of authority within the Church structure.
---
This article was first published on matthewpinto.com on July 26, 2016.
---
You May Also Like:
---
About Matthew Pinto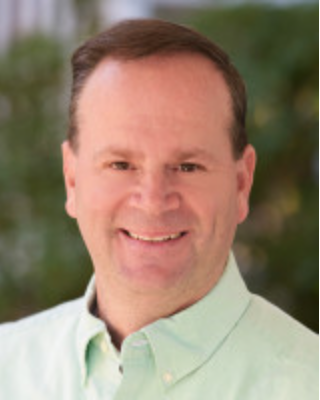 Matt is the founder and president of Ascension, and author or co-author of a variety of bestselling works. Among these are the teen question-and-answer books Did Adam and Eve Have Belly Buttons?, Did Jesus Have a Last Name?, and Do I Have to Go: 101 Questions about the Mass, the Eucharist, and Your Spiritual Life. Matt co-authored A Guide to the Passion, a New York Times Bestseller which has sold over a million copies. Matt has appeared on numerous television and radio programs explaining and defending the Catholic Faith. He has conducted seminars on a variety of Catholic issues throughout the country. He was also a recipient of the Catholic Leadership Institute's 2004 Award for Outstanding Catholic Leadership.
---