When was the last time you told God "thank you"?
We live in an extremely hectic world, full of distractions, complaining, and longing for things we don't have. And while it can be good to look at the things we do have and count up our blessings, how often do we then turn to God and thank him for those gifts?
God is the reason we have anything in this life. Even our very existence day-to-day is a gift. There's nothing better than thankfulness—and nothing worse than unthankfulness. We can all point out moments in our lives where we failed to be thankful, and it often leads to general feelings of unhappiness. So how do we stop feeling this way? How do we practice thankfulness more?
There's a simple solution: every morning and evening, ask the Holy Spirit to help you count your blessings, and then thank the Lord for all those gifts.
St. Paul echoes this in his letter to the Thessalonians, saying that we should give thanks in everything we have and everything we are able to do. It's what we are called to do as Christians, and it's how we can reverence God and all he's given us every day. The person who continually gives thanks is a person who is seeking God's plan in their life. And one of the greatest gifts that comes from this attitude of gratitude is that every day becomes an opportunity to use those blessings.
The celebration of the Mass is a very specific way we can express this gratitude towards God. The word Eucharist literally means "thanksgiving"! It's in the Mass that we profess our love for Christ's sacrifice, and thank him by performing a like sacrifice with the body and blood. We can go to Mass every day, and we can give thanks every day. And the beautiful thing about gratitude is that, the more we practice it, the more God will reveal blessings around us.
Do you seek authentic joy for the life you're living? Practice thanksgiving towards God.
---
---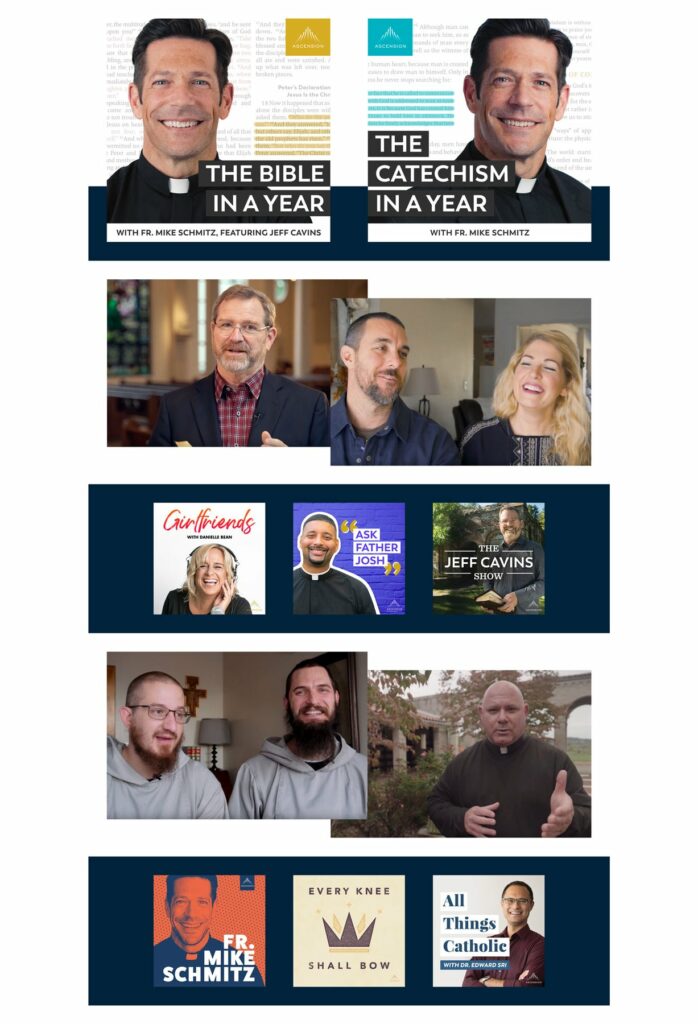 If you have found Ascension's free content to be a blessing, would you consider giving a small financial gift to help us continue this life-changing work?
---
---
Meet Fr. Mike Schmitz
Fr. Mike Schmitz serves as Director of Youth and Young Adult Ministry for the Diocese of Duluth and as chaplain for the Newman Catholic Campus Ministry at the University of Minnesota-Duluth.
He is a presenter in Ascension's Chosen, Altaration, and The 99 programs, and has a channel on Ascension Presents. He is also the host of the Ascension podcasts The Bible in a Year and The Catechism in a Year.