Fat Tuesday does not have to include gluttony, drunkenness, or binging of any sort. Just because we can enjoy ourselves before the long haul of Lent doesn't mean we should indulge in excess the things we will be saying good-bye to, like meat. We are called to always enjoy God's gifts in moderation, or temperance. Temperance is a virtue, and a virtue is a habit that we uphold with integrity no matter what.
On Mardi Gras, or any day when we typically party, another temptation is to presume that God will forgive us for what we do on that day. Presumption is a sin not only because it abuses God's mercy, but also because it harms our relationship with him. 
Enjoy yourself the day before Lent begins, because it is a wonderful Catholic tradition to do so. (In fact, did you know the word "carnival" comes from this tradition?) Always keep your relationship with God in mind during whatever festivities you take part in, because you don't want to harm that relationship before entering what could be the most fruitful season of your spiritual life. 
Bobby discusses this topic more in his video "Is Self-Control a Virtue?"
---
Meet Jackie and Bobby Angel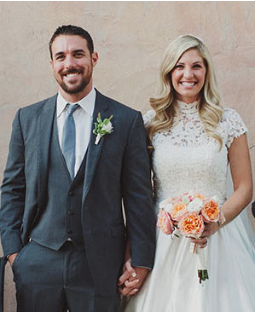 Jackie Francois Angel is a full-time worship leader and speaker. Bobby Angel is a campus minister and theology teacher at a Catholic high school. Married in 2013, they have three beautiful children and strive to grow in holiness each day!