To clear up some misunderstandings regarding demonic activity, Fr. Mark-Mary offers a short crash course on the matter. There are four main kinds of demonic activity:
Temptation: when the devil subtly invites a soul to sin
Infestation: when there is demonic activity in a place
Oppression: when demonic activity starts outside the soul and enters within
Possession: when the demonic directly enters one's internal will and intellect
This video does not go into detail about demonic activity, but simply aims to contextualize it, and show how the demonic confirms that the Catholic Faith is the true Faith. 
Since an exorcist regularly visits his friary to confirm and strengthen the faith of the friars, Fr. Mark-Mary has witnessed demonic activity. He says it's nothing to worry about if you just know who you are and who God is. If you live in that reality and remain in the state of grace, the demonic cannot have power over you.
Throughout the New Testament and the history of the Church, we see Christ and the saints fighting against the demonic. St. Therese, St. Padre Pio, and St. John Vianney encountered evil spirits quite a bit.
Acknowledging the reality of the demonic—and seeing how demons respond to the name of Jesus and Mary, to holy water and miraculous medals—can help our faith, but we can also become inordinately interested in it. So we can talk about demonic possession, but let's not emphasize it. 
After all, the devil's most destructive work is done in the dark, through subtle temptations, through secret invitations to lust and the other deadly sins. Defeat these temptations by just saying no, and asking God to deliver you from temptation. Ask Mary and St. Michael the Archangel to help you, frequent the sacraments, trust in God's grace, and demons will be powerless in your life.
Meet Fr. Mark-Mary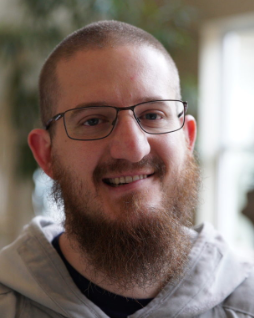 Father Mark-Mary was ordained as a Franciscan Friar of the Renewal (CFR) in 2018 and lives at a friary in the Bronx.
The mission of the CFRs is to wholeheartedly embrace Jesus through fidelity to the Church and her Sacraments. Paired with their commitment to prayer, contemplation, and study of Sacred Scripture, the CFRs serve those around them, especially the poor, in the footsteps of Christ.
Discover beautiful music from the CFRs and Fr. Mark-Mary's book Habits for Holiness: Small Steps for Spiritual Progress, both available from Ascension.