This third week in Lent, Fr. Toups reminds us that even if you haven't maintained your spiritual exercises, it's not too late to recommit—because nothing else will satisfy more than life in Christ.
No matter if you're having a great Lent or struggling to keep your commitments, we all desire more. We search relentlessly for the one thing or one person which will make us happy. But there isn't any one thing or any one person on this earth who will fulfill our every desire. We were made for a person, a particular person. The person of Jesus Christ.
In the gospel reading this week we meet the woman at the well. She has a similar story to many of us. Looking for the thing or person who will make her happy. Jesus intentionally pursues her. He knows exactly what he is doing when he pursues the woman at the well, and he knows what she is looking for. He wants to liberate her and free her. Jesus thirsts for and pursues us just as he did the woman at the well. God created a thirst in our hearts because we were made for more and to long for more.
If we pay attention to our hearts this Lent, we will notice we desire more. Let the Lord take you deep within your heart. Ask yourself, what do you really want in life? What are you really searching for? Do you want more?
Get your copy of the Ascension Lenten Companion today.
---
Meet Fr. Mark Toups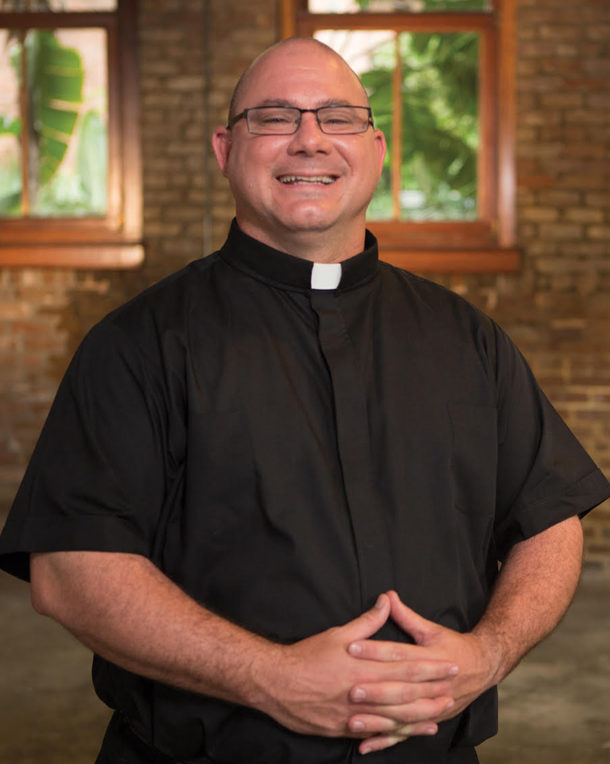 Ordained in 2001, Fr. Mark Toups is a priest for the Diocese of Houma-Thibodaux, where he serves the Diocese as Director of Seminarians. In addition, Fr. Toups works with the Institute for Priestly Formation, specializing in communications, development, and spiritual direction.
Fr. Toups has also served as pastor of St. Lucy's Catholic Church in Houma, LA and St. Luke's Catholic Church in Thibodaux, LA. He received his Master's of Divinity from Notre Dame Seminary in New Orleans. A college graduate of Nicholls State University, he is a native of Houma, LA.