Fr. Mark-Mary and Fr. Gregory Pine reveal five discernment traps we can fall into, and how to avoid them.
The five common vocational discernment traps we tend to fall into are catastrophism, angelism, sensationalism, objectivism, and vocationism (names courtesy of Fr. Gregory).
How do we avoid them? By recognizing these things:
The Lord loves your vocation more than you do, and is constantly working toward this goal. All we have to do is respond generously to him.
Humans were created to know our vocation step-by-step, not all at once. God is working slowly in our lives, and patience is essential in following his plan.
God works in ordinary ways, and just because they're ordinary doesn't mean they're not marvelous.
The Lord loves you in a specific, particular way, and he's going to encourage you towards a vocation that corresponds to your desires and who you are.
Your life doesn't start when your vocation does. Your broader vocation is to glorify God and to strive towards heaven. It's your specific vocation that shows how you'll play your own unique part in God's divine plan.
By breaking out of these limitations, we can draw our hearts and minds closer to Christ, which will only lead to greater discernment of his plan.
Ascension is proud to partner with authentically Catholic institutions and organizations committed to spreading the Gospel. Learn more about the sponsor of this video, Ave Maria University.
Meet Fr. Mark-Mary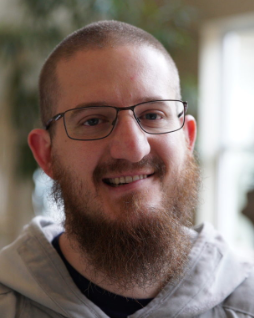 Father Mark-Mary was ordained as a Franciscan Friar of the Renewal (CFR) in 2018 and lives at a friary in the Bronx.
The mission of the CFRs is to wholeheartedly embrace Jesus through fidelity to the Church and her Sacraments. Paired with their commitment to prayer, contemplation, and study of Sacred Scripture, the CFRs serve those around them, especially the poor, in the footsteps of Christ.
Discover beautiful music from the CFRs and Fr. Mark-Mary's book Habits for Holiness: Small Steps for Spiritual Progress, both available from Ascension.