This January, don't just make a list of goals for the new year—try developing a vision. I don't mean a vision for your career, your finances, or even for your family. I'm talking about a deeper, more integrated vision that encompasses the entirety of who you are and who Christ is. Developing a vision like this is only possible if you understand where you come from, who you are, where you're going, and how you can get there. If you're clear on all four of these questions, I guarantee you'll be clear on what's important for you in 2020.
Snippet from the Show
If you begin this year rooted in the sacraments, rooted in the Scriptures, and rooted in a confident awareness of your identity as a beloved son or daughter of God, God will give you a clear vision for 2020.
Resources:
YOU: Life, Love, and the Theology of the Body
Meet Your Host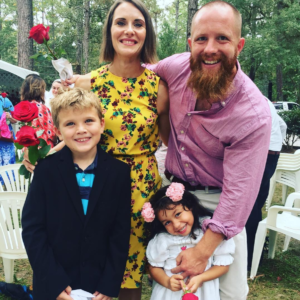 Colin is an enthusiastic transplant to vibrant Louisiana, where he lives with his beautiful wife Aimee and two energetic children, Leo and Zélie. His juggling act involves being a husband, a dad, a teacher, a youth minister, a musician and a national Ascension content creator and trainer.
In his spare time, he eats too many crawfish, savors king cake, plays one-on-one kickball with his son, and tries, for the life of him, to properly load the dishwasher.
Email Colin at thetightropepodcast@ascensionpress.com