What tools are available to parents who want to share the faith with their children? One tool is faith-filled children's books! Today, Jeff Cavins is joined by children's book author Claudia McAdam. Together they discuss the benefit of faith-filled children's books as well as Claudia's new books: A Miracle for Micah and The Real Presence.
Snippet from the Show
If parents do not teach their children the truth and beauty of the faith and to help them fall in love with Jesus, they will not find it in the secular world.
---
Shownotes
About Claudia McAdam
Claudia Cangilla McAdam is an award-winning author who has a heart for faith-based stories that invite young readers to place themselves within the narratives about Jesus. During her years of study at the Denver Catholic Biblical School and her graduate studies with the Augustine Institute, Claudia was humbled by what she didn't know about Scripture and the Catholic Faith despite being a lifelong Catholic. She is eager to share the treasures of what she learned with young readers. The majority of Claudia's two dozen published books are for children and teens. Her greatest joy is spending time with her husband, children, and grandchildren in Colorado.
Learn More About Claudia's Books with Ascension


The story of young Micah teaches children about the healing power of Jesus.
Two young brothers, Micah and Joel, live in Capernaum at the time of Jesus.
In a chance encounter, Micah witnesses one of Jesus' first miracles: the healing of Peter's mother-in-law. In awe of what he has seen, Micah returns to see what Jesus will do next and is present for yet another miraculous healing.
However, after letting his growling stomach get the better of him and stealing fish that wasn't his, he finds himself in need of healing of his own–forgiveness.
With this story, children will discover our constant need for Christ's forgiveness, the healing power of Jesus' divine mercy, and the importance of setting a good example.
Through the story of Micah and the forgiveness that he receives from Jesus, parents and educators can show children what happens in the sacrament of Reconciliation and why forgiveness is so important.
A Miracle for Micah is perfect for children preparing for their First Reconciliation.
This hardcover children's book encourages children to prepare for Lent and understand that it is not just sacrifices of candy or toys, but of ourselves that can please God.
When little Louie sees his classmates giving something up for Lent, he's stumped on what to do himself. While the other students undertake their Lenten resolutions, he embarks on a different course of action – giving of himself to support his classmates in their sacrifices.
Go into this Lent with renewed passion and purpose with this inspiring children's book. Young Catholics aged 4–8 years old will be engaged by the beautiful, full-color illustrations on every page and lively storytelling.
Show children how God is present in the Eucharist!
Zedekiah and Abigail, two young cousins living in Capernaum at the time of Jesus, argue about everything. They want Jesus to judge which of their families' crops is better—grain or grapes? But when they find themselves in the Upper Room at the Last Supper with gifts of their harvests for Jesus, they discover something more important than their presents.
---
Resources
Email us at thejeffcavinsshow@ascensionpress.com
Text "jeffcavins" to 33-777 to subscribe and get added to Jeff's shownotes email list
Visit Jeff's website at www.jeffcavins.com
Pilgrimages with Jeff
Jeff's Daily Gospel Reflections with Jonathan Roumie: www.hallow.com/jeffcavins
Ascension is pleased to offer our new and improved online bible study programs and sacramental preparation programs digitally to help you minister with flexibility. Go to ascensionpress.com to view all our offerings.
---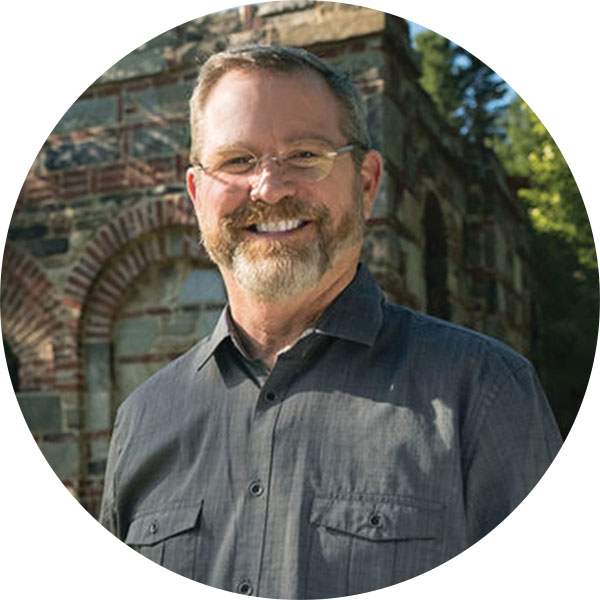 Meet Your Host: Jeff Cavins
Jeff Cavins is passionate about helping people understand Scripture and become disciples of Jesus Christ. Though he was born Catholic, Jeff went to Bible school and served as a protestant minister for twelve years before reverting to the Catholic Faith. Jeff then received his MA in Theology from Franciscan University of Steubenville. Since then, he has become a leading Catholic evangelist and author.
Jeff created The Bible Timeline learning system, which revolutionized Catholic Bible Study for millions of Catholics. Since its introduction, Jeff has developed The Great Adventure series of Bible studies to help people better understand Sacred Scripture and its meaning for their lives.