Perhaps this question has come up in your group of friends or your own personal prayer already, the question when trying to make an important decision in life: "How do I know if this is what God wants for me?" And the realization that usually follows, and frustrates any possible answer: "I do not know what God wants!" God appears to be silent and hiding when we need him the most.
Breathe. As frustrated as you may feel, the answer to this question is actually closer than you think. Drum roll please … humility. It had to be that, right? St. Bernard of Clairvaux said:
"My opinion is that all those who lack knowledge of God are those who refuse to turn to him."
Amazing! St. Bernard is saying that at the moments when we think we are trying our hardest to know God, (when we find ourselves literally asking him in prayer: what do you want?), those are the moments when we are seeking him the least.
The Amazing Tomato Plant
Think of it this way:
You are a master gardener and have planted an amazing garden full of the world's most incredible vegetables. After all of your careful watering, weeding, and fertilizing, a young, spry tomato plant shoots up. This tomato plant is sprawling everywhere and is doing well, despite the heat, the bugs, and the recent drought, because of your diligent care. Oh how you love your tomato plant simply because it exists. You couldn't be happier with it.
Then—out of nowhere—your plant begins to shrivel up. Gasp! Your once confident and daring plant suddenly cries out to you: "I don't know what to do! What do you want from me?!" Completely flabbergasted (because your tomato plant can talk), you ask it to explain. The plant bemoans, "I just don't know what you want from me. I want to make you happy but I don't know how." You are completely amazed because you have never considered that the plant should do anything more than what it was already doing. Doesn't it realize that you have already done all of the work and have made all of the conditions perfect for its growth, providing for all of its needs, because you love it and care for it? Why doesn't it realize you want nothing from it than to see it flourish and grow? Well, because the plant doesn't know you as the all-loving, all-providing, nurturing gardener that you are. It suddenly thought that it was doing all the work and would somehow disappoint you if it didn't continue on this path.
Source of All Providence
Moral of the world's cheesiest story: don't forget who God is. God is God, which means he is the one making everything in your life flourish and grow. He wants nothing more from you than to see you exist, happily and well-provided for. To approach God in humility is to realize this and to rejoice in it. And wouldn't you know it, when we realize who God is we discover who we are: the little tomato plant that is completely dependent on him. St. Teresa of Avila said:
"While we are on this earth nothing is more important to us than humility … In my opinion we shall never completely know ourselves if we don't strive to know God. By gazing at His grandeur, we get in touch with our own lowliness; by looking at His purity, we shall see our own filth; by pondering His humility, we shall see how far we are from being humble."
To approach God in humility is to know him. It is to know that he is already with us and is not waiting to be with us only if we make all the right decisions. It is to know that God does not leave us paralyzed in our decision-making or let us walk alone on this journey; he journeys with us and animates our very steps. It is to know that God provides, and because of that, all we must do is respond to him in love and receive.
So the next time you find yourself or a friend frustrated with making a decision, take a step back and tell them about this crazy tomato plant that you know.
---
You May Also Like:
---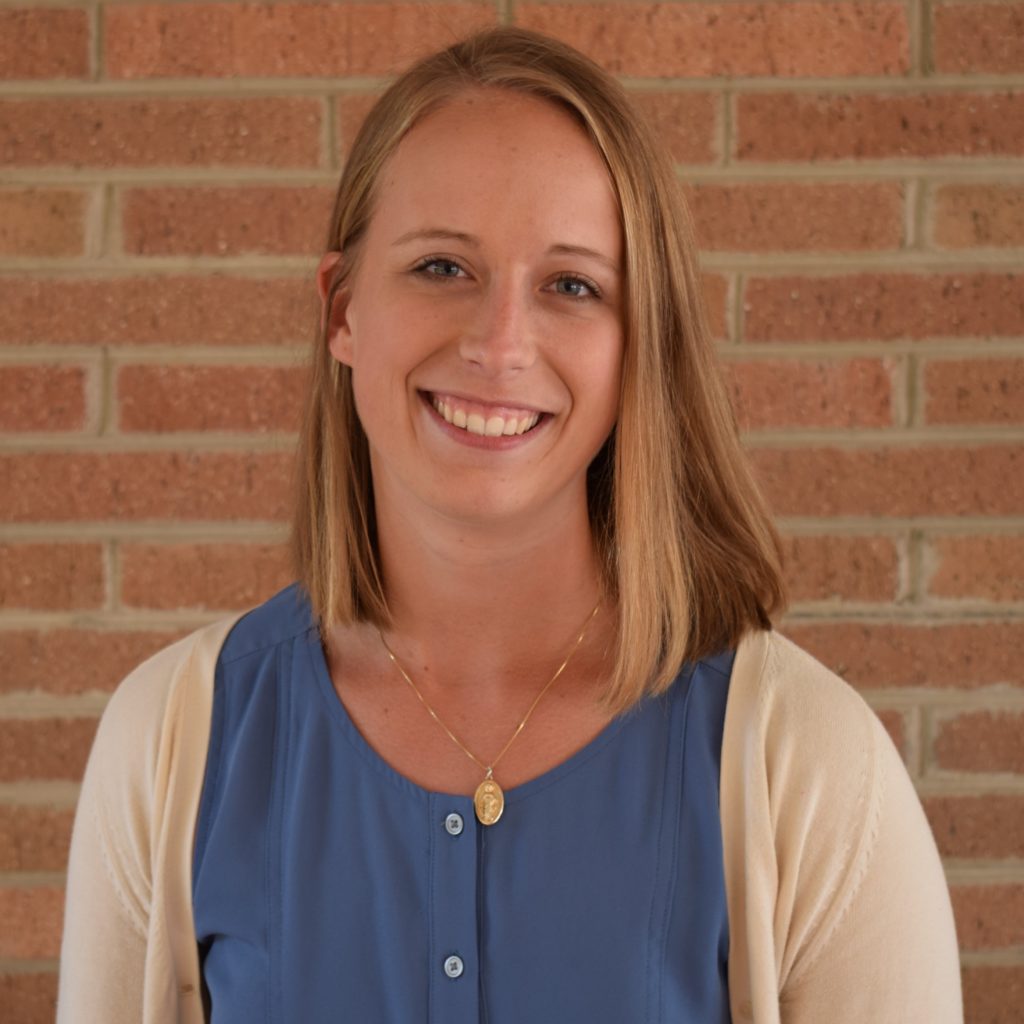 Caroline Harvey is the associate communication director for the Archdiocese of Milwaukee. Prior to working at the archdiocese, Caroline worked in various ministry positions throughout southeast Wisconsin, focusing on teaching and discipleship. She is currently pursuing a doctor of ministry degree in liturgical catechesis from the Catholic University of America. She holds master of arts degree in biblical theology and bachelor of arts in communications media from John Paul the Great Catholic University.
---
Featured image by lukasbieri on pixabay