When asked why he first decided to write and develop a Confirmation program, Chris Stefanick said, "Confirmation is one of those few intersections that the Church—in all its beauty and power—has in the lives of the average Catholic. I served for four and a half years at a parish in East LA, and found that there was no single resource available that would both fully catechize and effectively evangelize teens."
Indeed, over half a million Catholics are confirmed every year. However, according to a Pew Forum study, over half of those confirmed leave the faith within five years. Having also served as the Director of Youth and Young Adult Ministry for the Diocese of Denver, Stefanick said that he saw the need for a turn-key program that could be easily implemented and run by both catechists and volunteers.
"Many people teaching Confirmation are parents and parishioners who are not necessarily trained catechists, but who can be great mentors and facilitators, if they're given the proper tools."
Stefanick began working with coauthor Ron Bolster (the Director of Catechesis at Franciscan University) and a team of youth experts in forming a comprehensive curriculum that serves as a thorough introduction to the Catholic Faith.
"We spent a full year working on a twenty-four lesson framework, based on the RCIA model. Then we spent another four years working with an awesome team of presenters who would not only appear in the videos, but would also write a personal witness story, which would appear in the corresponding lesson in the student workbook."
Changing Teen's Lives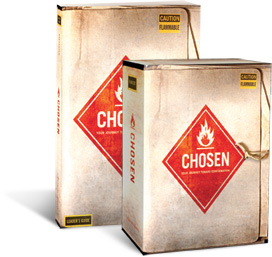 The end result, Chosen: Your Journey Toward Confirmation, was released in the spring of 2014. The program includes a video series, a Student Workbook, and guides for leaders, parents, and sponsors, along with extensive online resources.
"We were determined to evangelize not only the teen to be confirmed, but also the parents, the sponsor, and even the leaders themselves, as we encourage them to share their faith and become living witnesses of Christ," Stefanick said.
Over the past four years, the program has been adopted by thousands of parishes across the country. It won the Catholic Publishers Association Award for Resources in Ministry, Book of the Year, and Resources for Liturgy in 2015, and was the first 
multimedia Confirmation preparation program to be included on the United 
States Conference of Catholic Bishops' Conformity List.
Evidently, it has received very positive reviews from clergy, catechists, and most importantly, from teens.
"The examples they use in the videos are really relatable and you can understand them," said Cassie, 13. "It's not just people lecturing you."
"Before I started Confirmation, my friends and I didn't really know what we were doing or what the point was," said Connor, 15. "And then after we did Chosen we began understanding everything—and now we're all on fire. I actually understand my relationship with Jesus, which is really good right now."
Beyond Confirmation
Due to the enthusiastic response of early reviewers, educators, and group leaders, Chosen was produced in two formats: a Confirmation edition and a general faith formation edition. Both formats offer the same powerful twenty-four lessons, differing only in the emphasis that key sessions of the Confirmation edition place on sacramental preparation.
Sister Paschalina Marie of St. Peter's Parish in Spokane, Washington noted the impact she saw the program was having on her class.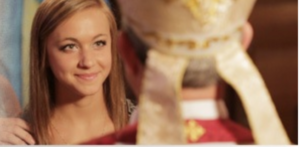 "We can see already that the Chosen program is going to give them means to remain firmly rooted in Christ. Students said that it was very clear to them that the presenters were passionate about what they were talking about, and were seriously and lovingly interested in them. They also commented that it is so much better than driver's ed!"
"Chosen speaks to youth in their language, from their culture, and with the enduring love of Jesus Christ," said Most Reverend James D. Conley, Bishop of Lincoln. "Chosen is a thoroughly Catholic Confirmation program from the heart of the New Evangelization."
Stefanick summed up the philosophy behind Chosen: "Ultimately, it's beauty that draws the heart. And when people hear the Gospel in a language that they can understand, it changes their lives."
Watch the trailer for Chosen here.
This article was written by Patrick McCabe and originally appeared in Ascension's 2015 Faith Formation Catalog. It has been updated and modified for use on the blog. 
---
You May Also Like: 
---
About Patrick McCabe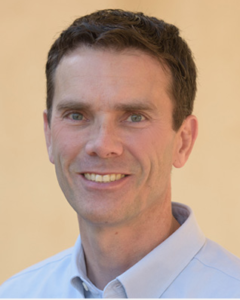 Patrick has developed and produced a number of studies for Ascension, including the award-winning Chosen program. He now manages the Parishes and Schools division at Ascension. Prior to joining the Ascension team in 2011, he worked for six years in Catholic radio as a general manager, with experience in managing marketing, fundraising, and operations. In an earlier career, Patrick was a professional musician and has toured and recorded internationally. He holds a bachelor's degree in business communications from Chestnut Hill College, an MBA from West Chester University and has studied project management at Temple University. Patrick resides in the suburban Philadelphia area with his wife and their three sons.