Why do first communicants look like little brides and grooms coming down the aisle on the day of their first holy communion?
The reason will transform the way you look at the Eucharist, Holy Communion, and your relationship with God.
Today, Jackie and Bobby leverage their formation in Pope St. John Paul II's Theology of the Body to explain why your first holy communion was a sort of wedding.
Jackie and Bobby both helped us with our new first communion preparation program, Received: Your Journey to First Communion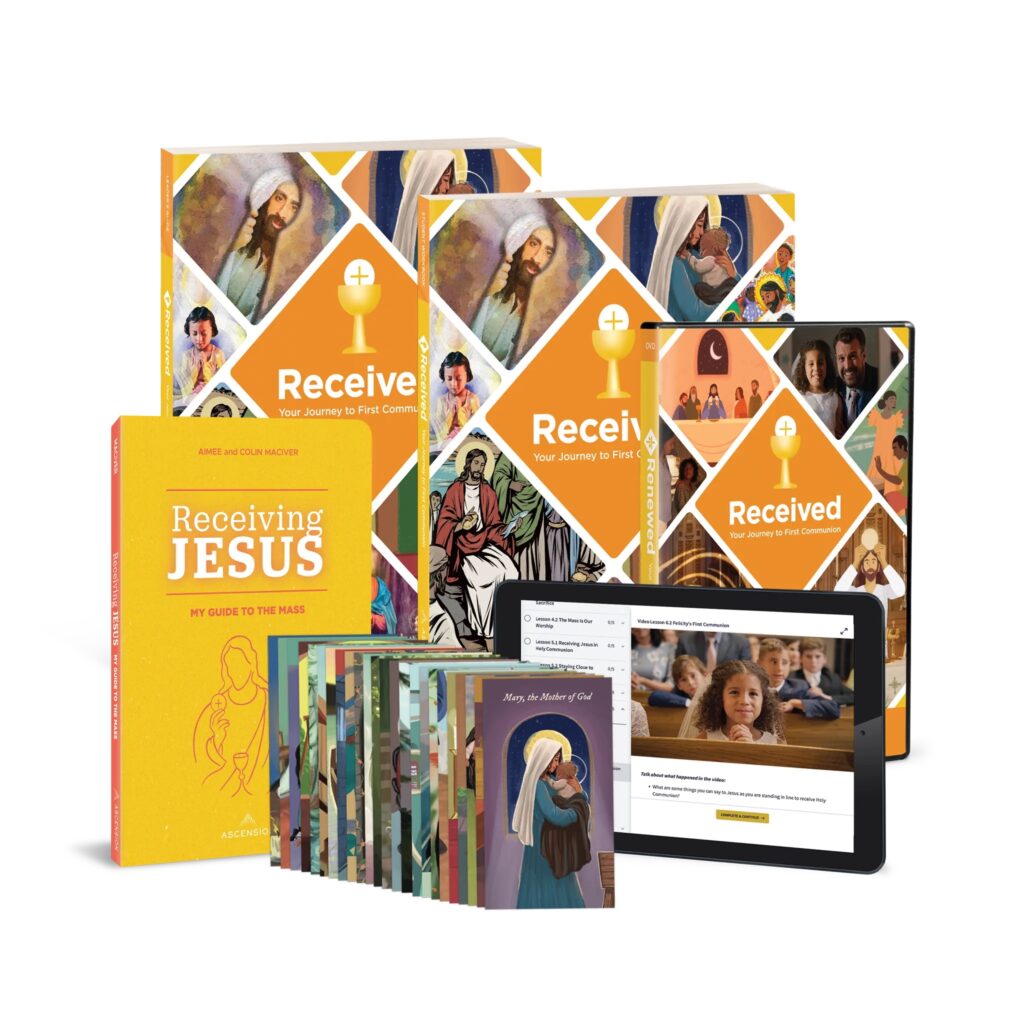 Received: Your Journey to First Communion
Featuring gorgeous live-action videos with stunning animations, this study has everything you need to prepare children to receive their First Communion.
---
Meet Jackie and Bobby Angel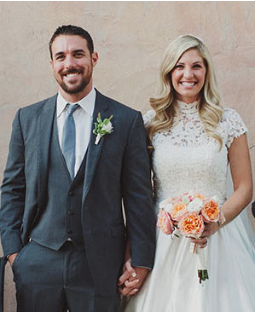 Jackie Francois Angel is a full-time worship leader and speaker. Bobby Angel is a campus minister and theology teacher at a Catholic high school. Married in 2013, they have four beautiful children and strive to grow in holiness each day!