As we prepare for the Feast of the Exaltation of the Cross on September 14, Fr. Mark-Mary explains why we have this feast and offers a new look at the Cross.

Among the many strange traditions Christians have, like veneration of relics, perhaps one of the strangest is our exaltation of the device that killed our God. However, seeing the Cross rightly means we see it as the sign of God's victory over death.

And yet, when God gives us an opportunity to share in his Cross, we so often hate it and run from it. We often wear crosses around our necks or in some other form, but how often do we pick up our cross?

Let's exalt the Cross by carrying our own crosses well, and by seeing our struggles as a way to salvation. 

---
Meet Fr. Mark-Mary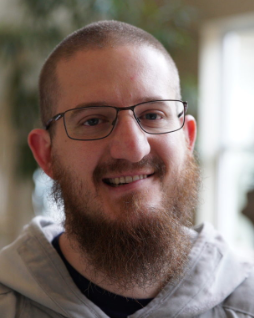 Father Mark-Mary was ordained as a Franciscan Friar of the Renewal (CFR) in 2018 and lives at a friary in the Bronx.
The mission of the CFRs is to wholeheartedly embrace Jesus through fidelity to the Church and her Sacraments. Paired with their commitment to prayer, contemplation, and study of Sacred Scripture, the CFRs serve those around them, especially the poor, in the footsteps of Christ.
Discover beautiful music from the CFRs here.