Lent can feel empowering. You pick things to give up, choose prayers to commit to, and give of yourself through some sort of almsgiving. But, be honest: does it ever pan out the way you planned?
This is a microcosm of our entire lives, isn't it? Deep down, we'd like to control everything—even our suffering, our crosses. But God sends us unexpected crosses, crosses we never asked for, crosses that we don't think we can handle.
Today, Dr. Edward Sri begins to unpack why God does this and how we can respond to get the most out of these challenging opportunities.
Dr. Sri also wrote an incredible Pocket Guide to the Stations of the Cross. Check it out!
---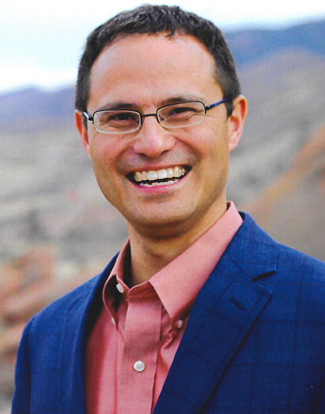 Dr. Edward Sri is a theologian, well-known Catholic speaker, and author of several best-selling books. His work with Ascension includes study programs such as A Biblical Walk Through the Mass, No Greater Love: A Biblical Walk Through Christ's Passion and Mary: A Biblical Walk with the Blessed Mother. Several of Dr. Sri's programs were filmed on-site in the Holy Land, and feature immersive video explorations of the sacred sites where Jesus, Mary, and the Apostles lived and died.
Dr. Sri is the host of the acclaimed Ascension podcast All Things Catholic with Dr. Edward Sri. Together with Curtis Martin, Dr. Sri is a founding leader of the Fellowship of Catholic University Students (FOCUS), of which he serves as senior vice president of Apostolic Outreach.
Dr. Sri lives with his wife Beth and their children in Colorado.