"Everyone else is the problem… but I'm NOT the problem."
It can be so very easy to point fingers and criticize the flaws and shortcomings we see in the world around us. It can be easy to see the splinter in our brother's eye but fail to recognize the log in our own eye.
Today Bobby Angel offers us some critical questions to reflect on before we launch into criticism of others and how to grow in humility and work on the interior transformation that God wants for our lives.
---
Meet Jackie and Bobby Angel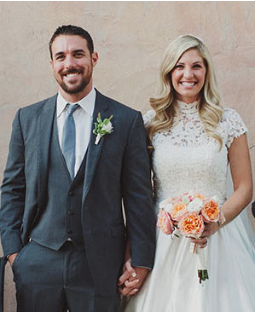 Jackie Francois Angel is a full-time worship leader and speaker. Bobby Angel is a campus minister and theology teacher at a Catholic high school. Married in 2013, they have four beautiful children and strive to grow in holiness each day!