Fortitude is the virtuous mean between brashness and cowardice. In this video, Bobby Angel gives a few examples of people who showed us this virtue.

St. Maximillian Kolbe exhibited fortitude throughout his life, but especially when he gave up his life for a fellow prisoner.

Cardinal Nguyen Van Thuan of Vietnam, who endured thirteen years in a Communist prison camp, showed fortitude with a peace firmly anchored in the gospel.

Fortitude is not fueled by hate or malice, but love. Let's stand strong in Christ, and let his peace be our strength.

"Fortitude is the moral virtue that ensures firmness in difficulties and constancy in the pursuit of the good. It strengthens the resolve to resist temptations and to overcome obstacles in the moral life. The virtue of fortitude enables one to conquer fear, even fear of death, and to face trials and persecutions. It disposes one even to renounce and sacrifice his life in defense of a just cause. "The Lord is my strength and my song." "In the world you have tribulation; but be of good cheer, I have overcome the world."


CCC 1808
---
Meet Jackie and Bobby Angel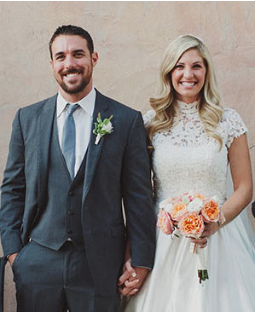 Jackie Francois Angel is a full-time worship leader and speaker. Bobby Angel is a campus minister and theology teacher at a Catholic high school. Married in 2013, they have three beautiful children and strive to grow in holiness each day!