Fr. Mark-Mary stresses how important prayer is to feeding your spiritual life. Studying the Faith can be good, but "If you know the teaching, but you don't know the teacher you're in trouble," he says.
Prayer is our daily bread.
In our technologically advanced society, there's always something easier to do than prayer. To feed our spiritual life, we need to replace our daily scrolling with daily prayer. 
For help with prayer, check out these in-depth resources from Ascension:
---
Meet Fr. Mark-Mary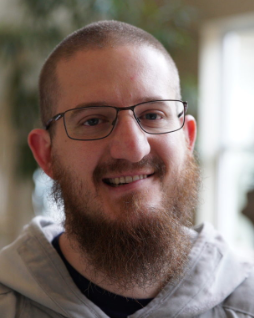 Father Mark-Mary was ordained as a Franciscan Friar of the Renewal (CFR) in 2018 and lives at a friary in the Bronx.
The mission of the CFRs is to wholeheartedly embrace Jesus through fidelity to the Church and her Sacraments. Paired with their commitment to prayer, contemplation, and study of Sacred Scripture, the CFRs serve those around them, especially the poor, in the footsteps of Christ.
Discover beautiful music from the CFRs here.