We know that God is calling us spend time with Him in prayer. But sometimes it can feel like a waste of time. But is it?
Today, Fr. Mike shares a very special "Sneak-Peak" into an awesome resource for First Reconciliation and First Communion preparation from Ascension: "Renewed" and "Received".
Featuring "You Are" by Aly Aleigha.
---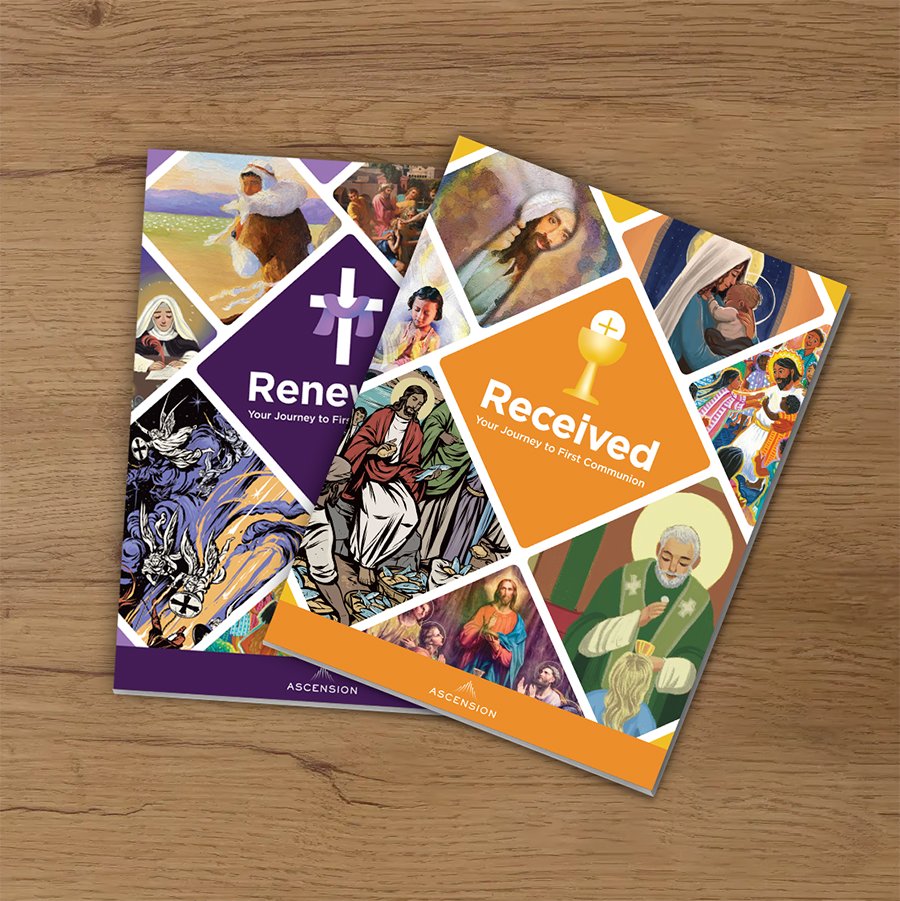 Get a Free Preview of Renewed and Received here.
---
Meet Fr. Mike Schmitz
Fr. Mike Schmitz serves as Director of Youth and Young Adult Ministry for the Diocese of Duluth and as chaplain for the Newman Catholic Campus Ministry at the University of Minnesota-Duluth.
He is a presenter in Ascension's Chosen, Altaration, and The 99 programs, and has a channel on Ascension Presents. He is also the host of the Ascension podcasts The Bible in a Year and The Catechism in a Year.